Softlink IC Blog
Subscribe to our regular updates
Beginner's Guide to Reporting in Your Library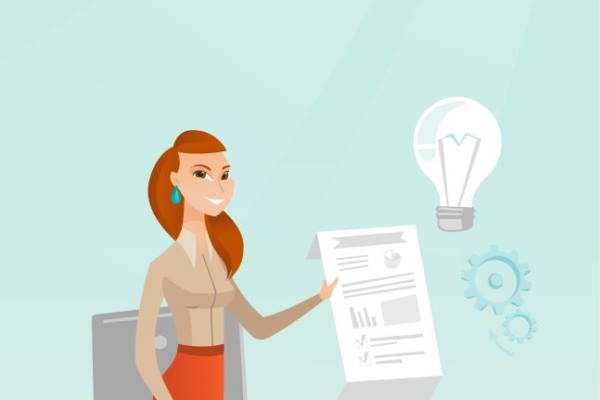 Reports are a librarian's best friend and extracting verifiable data from their integrated library management system (ILMS) is increasingly non-negotiable. Reporting ensures you are all over the information you and your management team need. Best of all, reports prove the value of a library!
There's another reason why reporting in your library is vital. Have you ever had to argue a case for increases to budgets, new technology, an up-to-date ILMS, additional eResources, or additional staff? Asking for more like David Copperfield with a bowl in his hands, won't work for librarians any more than it did for him!
Softlink IC understands the real value of reporting. Our customers love Liberty's Reporting and Analytics features. So, if you are a beginner and part of your responsibility is to produce various reports, where do you begin? Here are a few tips that may help!
What Information do you Need to Deliver?
Keeping statistics is essential. They give librarians, and the organization's management team a clear indication of trends. Reports also enable librarians to "pivot" as the need for changes to services and collections arise. Reporting on the following will give a great overview of how your library is used:
Collection usage.
Patron statistics.
Electronic and ebook usage.
Borrower interaction.
Circulation statistics.
Budgeting.
Collection development.
How patrons access the library.
Does Your ILMS Include Default Reports?
Access to a large selection of useful default reports in a library management system is a boon for busy librarians. Just select the criteria you need and go! The Liberty ILMS includes hundreds of default reports you can run with a minimum of fuss. Here are a few examples:
Most popular resources.
Least used resources.
Borrowing statistics by region / department.
Popular searches.
Failed searches.
Average borrower age.
Time of the day items are loaned.
Popular downloads.
Number of emails the library sends out.
Number of new resources.
Borrower engagement.
Library visits.
Access via mobile app.
Referencing exports.
Total value of collection.
There are many more reports available with no limit on the number you can use or how often you use them!
What About Creating Your Own?
Do you need, or would you prefer, to create custom reports to return data unique to your organization?
Liberty includes an Analytical Reporting module as standard. It is an easy-to-use tool that allows librarians to:
Drag and drop the required data fields, from one or more selected tables, into the report panel.
Drag and drop the fields within the panel to change the orientation of the data you want.
Select a preferred graph or chart to represent the report data.
As data fields are added, the applicable current data automatically displays in the report panel. This enables you to instantly confirm whether the field selections provide the data required, or need to be changed.
Then name your report, save it, then run it whenever you like, secure in the knowledge it is reporting on your live data.
And the added bonus? Custom reports can be scheduled to run as required and changed at any time.
What Format Should Your Reports Take?
In what format should the reported data be presented? Will you for example:
Use an organization wide template.
Simply add the information on an email.
Provide it in a spreadsheet.
Create reports as a text document.
Create a report that includes text with corresponding graphical displays – we know people love a good image and data presented graphically can have a higher impact!
Schedule Your Reports
The type of data you report on often determines how often a report must be run. Having an option to schedule reports in your ILMS is invaluable. It relieves you of the need to remember or to set up a pop-up calendar reminder which reports need to be run and when. Reports can be required:
Weekly.
Monthly.
Quarterly.
Annually.
Can you schedule reports to run automatically whenever needed and have them delivered straight to your inbox? The ability to schedule reports is time saving and efficient. A significant responsibility that is transformed into a create, schedule, and forget process.
Reporting requirements often change. When amendments are required to capture additional data in the reports you have created, can they be quickly and easily edited without needing to reschedule? If not, creating, running, and editing reports is onerous and frustrating. Liberty makes that easy as well!
Hope Our Tips Helped!
Reports provide a history and identify trends. They show the value of the library and its staff. We hope the tips on reporting in your library will help you with what is a significant responsibility of librarians everywhere.
Want to learn more about what Liberty can do for you, just contact one of our friendly Support team or ask a question about Liberty using our live chat feature. There is always someone available to help. Meanwhile, happy reporting!