Softlink IC Blog
Subscribe to our regular updates
Future Trends and Services in Libraries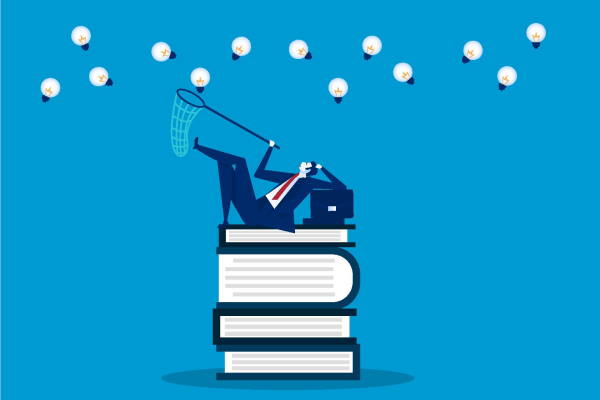 A significant increase in access to libraries online via their Home page, self-service options, mobile technology, and expanding digital resource collections was already evidenced prior to COVID-19's impact. This was borne out by the results of Softlink IC's #gotknowledge2020 library survey. Fortunately, many library staff have been assisted by feature rich, cloud-based library management systems (LMSs) like Liberty during a what has been a challenging 2020.
One of the aspects the survey sought to identify was what library and knowledge center workers themselves believed would be the emerging trends and services that would influence their libraries in the future.
The Purpose of our Survey
Our #gotknowledge2020 survey is one of the important ways we continue to be informed about our sector. The survey sought to further understand the current challenges as well as seeking what library and knowledge workers saw in the future.
The response from our respondents, working in a wide range of library types, from over 16 countries, was heartening. We are grateful for their input. For anyone who has not yet viewed the report, you can find it on our Blog page.
Here, we give you a brief overview of information outlined in the Trends and Future Themes section on pages 24-25 of the report.
Adaptation
Libraries have long been used to adapting to suit the times or to meet increasing expectations of their users.
Many of the library's users (and library staff) these days have embraced the digital era or are digital natives. The main role of librarians and knowledge workers as the managers of information repositories and information delivery remains. However, the types of information resources they manage and how they deliver information and services has been a constantly evolving process in the last 50 years.
Library staff and their users have adapted to rapid changes in technologies. Many are digital natives! Technology influences the expectations of the library users and how library services need to be delivered now and into the future. In many instances library staff have led the charge to embrace new technologies!
Future Trends and Services
We were interested to learn about what librarians and knowledge workers believed would be the significant future trends and types of service deliveries. From the respondents comments several trends stood out:
Self-service focus – enabling library users to interact with the library via mobile devices and the continuing need to provide dedicated terminals in the library and knowledge centers.
OPAC "experiences" – enabling virtual bookshelves, providing discovery tools and links to, and read capability of electronic resources.
Granular information – the ability to provide more research, better statistical information, and analytical reporting to users.
Online services – providing databases, ebooks, ejournals, and federated search features.
24/7 access – ensuring users had the option of anytime, anywhere 24/7 access to information and services via their mobile devices.
Remote access requirements are significant. As one of our respondents commented, '"Especially now, improving ways to serve those working remotely. Not something I would have said before February (2020)." Manager, Library & Research Services, United States of America.'
Emerging Trends
Softlink IC was also seeking to find out what the knowledge sector staff believed would be the most significant emerging trends. They identified the following:
Imagining a greater use of AI in supplementing the catalog.
The value of libraries would be further cemented by growing their in-house, remote access and online services offerings.
Ever increasing self-service or user-controlled access to catalog and resources.
Significant growth in electronic resources and materials in all formats and digitization of records.
Greater use of mobile technology to provide remote and off-site access to the catalog and resources.
An increase in the seamless sharing of meta-data, better use of intelligent linking and semantic web services.
Increasing costs and restriction of licencing for electronic resources is a major concern.
There was almost universal agreement that there will be an increasing application of AI! As one of our respondents noted, "I do see AI supplementing cataloging. I am also interested to see what developments will come to improve the automatic description and filing of business records (e.g., emails) in records management systems." Information Services Officer, Australia."
The #gotknowledge2020 survey gave us a great insight into how well our current program of features and functionality enhancements in Liberty matched what we believe are the emerging trends in functionality and services delivery. We found our focus on potentially critical functionality and our ongoing enhancements to existing features match closely with those noted by our respondents including:
The implementing, as applicable, of AI enhanced functionality and continued testing of new AIs. You can read about one such AI tool the developers had some fun with here.
A customizable & dynamic online catalog search and Home page to provide easy access to resources and research services.
A long implemented, and often function enhanced, mobile app in Liberty Link for anywhere, anytime access to the library.
Easy cataloging of all types of resources including digital, art, artifact, architectural samples, and documents.
While we cannot address the issues with publishers' licencing costs, a major concern for many library staff, the guidance on identified trends and the level of importance to most respondents has been valuable. We remain very grateful to them all for sharing their thoughts with us and look forward to the responses we get from our upcoming 2021 survey!
If you would like to learn more about Liberty, simply click here and we will get back to you promptly. Alternately, why not take the opportunity to book a demo here.