Softlink IC Blog
Subscribe to our regular updates
Why Every Corporate Library Needs a Mobile App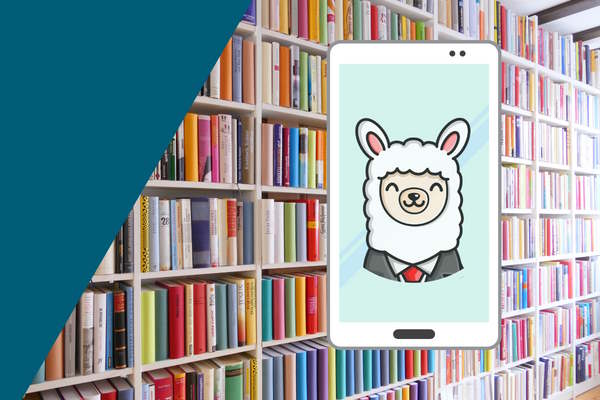 As a librarian, you know that a well-stocked library is an asset in any organization. But have you considered adding a mobile app to your cache of resources? Whether your library is big or small, a mobile app can offer many benefits including efficiency and patron convenience. In this blog post, we'll discuss the top reasons why your corporate library needs a mobile app.
1. Accessibility: One of the biggest benefits of a mobile app is that it provides users with 24/7 access to your library's resources. No longer will they have to wait until business hours to search for information. With a mobile app, users can complete research, check out books, extend loans, make reserves and requests and interact with resources from anywhere, at any time.
2. Improved User Experience: A mobile app helps streamline users' experience by offering the convenience of accessing your library's materials from the one location. Instead of having to navigate multiple web pages or systems, a library mobile app provides an organized system that is easy to use and navigate.
3. Increased Engagement: A mobile app can boost engagement with users and encourage them to use the library's resources more frequently. This could be by using notifications about new resources, collaborations with other departments within the organization, or even tracking users' borrowing history to personalize recommendations.
4. Competitive Advantage: Having a mobile app in your corporate library puts you ahead of the curve and gives your library a competitive advantage. Companies with established corporate libraries take advantage of modern technology, such as mobile apps, to improve efficiency, productivity and knowledge within the organization. Additionally, it can provide an opportunity for employees to learn from and collaborate with each other, as well as access to a variety of resources they might not have access to otherwise.
Softlink IC's Liberty Link Mobile App is included free with our ILMS. It provides both staff and users a secure, intuitive and user-friendly way to access and manage library resources. Some of the key features include:
Easy access to resources directly from the cloud, anywhere, anytime.
Saving preferences and settings to create a personalized experience.
Straightforward access to digital versions of library materials (including eBooks, audiobooks, and magazines).
Access to notifications about new library materials, events, and other updates.
In the latest release of Liberty Link (version 1.0.10) there's been some fantastic extra features and enhancements bringing you additional functions, easier integrations with your favorite platforms, and features to make your experience better than ever, including:
Administrators can access Z-Cataloguing using the Z.39.50 protocol. Easily add resources by scanning a code or searching sources by subject, title and more!
A predictive search to help users quickly find content. Simply enter 3 or more characters and let predictive search start working.
Access to Federated Search (a favorite in Liberty). Users can now access Federated Search and search system sources from the convenience of the mobile app.
Personalizing the borrower card to include library branding and the facility to display and change the users' image.
Support for Bibliotheca cloudLibrary to provide fast access to online eBooks and audiobooks.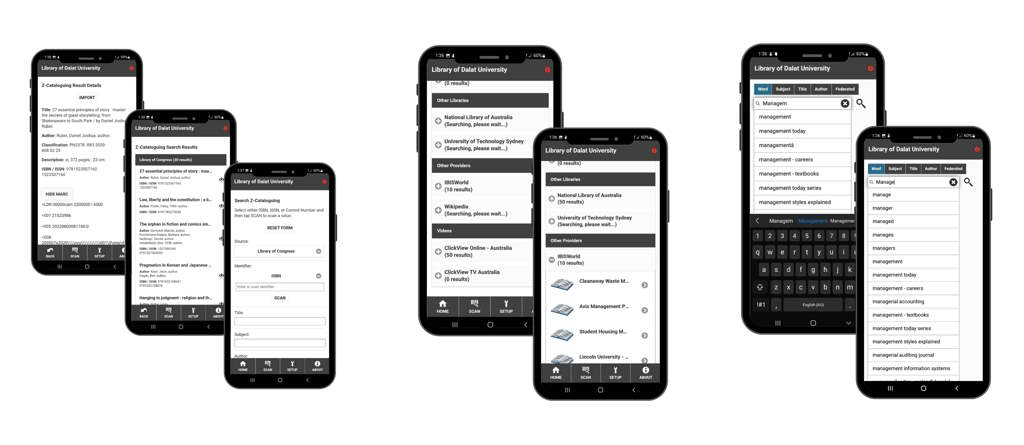 Overall, there are many benefits to having a mobile app in your corporate library. From increased and improved user engagement to a competitive advantage, a mobile app can revolutionize the way your corporate library operates.
So why not consider implementing a mobile app today? Contact us to find out more about Liberty Link and you'll be able to delight your users with your innovative service offering.