Softlink IC Blog
Subscribe to our quarterly update
Data Conversion – Why Softlink Information Centres Does it Better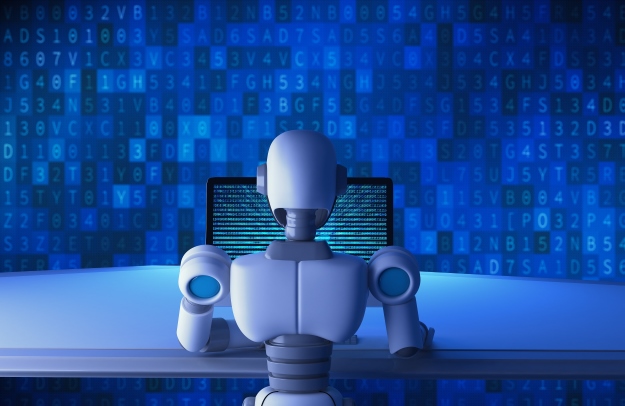 The Softlink Information Centres' Data Conversion team understands the apprehension felt by new Liberty and illumin customers when facing the prospect of converting data from their old library or knowledge management system. Justin Westacott, our Senior Conversion Analyst, gives us a glimpse of our data conversion process and why we do it better than others.
A Focused Team
The conversion team's focus has always been to apply a logical and systematic approach to ensure a successful data conversion.
So what does converting library data entail and why is our conversion team expert at this critical process? We asked Justin to explain our conversion process and what he believes we do better than other library system vendors.
What Does the Process Entail?
A systematic approach to data conversion is critical. The process consists of several steps, applied in a logical order, to ensure new customers are happy with their data before they "go live" with their new Liberty or illumin system. The conversion team applies the following steps:
• Analysis
The new customers' existing data is analysed after which they are provided with a comprehensive document that outlines how each field in their data will be mapped into Liberty or illumin.
• Trial Data Conversion
A trial data conversion is completed. This includes thorough testing against sample record screenshots from the existing system. A trial conversion report is sent to the customer. Among other things, the report provides details of any potentially poor quality data if applicable, with suggestions on how to improve the data quality.
• Agreed Trial Period
A 2-4 week trial period is scheduled to give our customers time to review their converted data. The conversion team address any feedback provided by the customers during this time.
• Final Data Conversion
The final data conversion delivered to our customers includes any changes made in response to feedback, thorough testing, and delivery. Our new customers receive a Final Conversion Report outlining the result of the conversion.
We are Better at Conversions than Others Because
• Our Conversions are Tailor-Made
Each data conversion is "tailor-made" to the customer's data, not a one-size-fits-all solution. We understand that two customers both using "system-x" may use their systems very differently.
• We Migrate Directly From Our Clients' Database Wherever Possible
For most of the systems we convert, the data is migrated directly from our new customers' existing database. Customers are not required to perform complicated or expensive data exports.
For the few systems where exports are required, we provide instructions or assistance to those who need it.
• We Raise Issues Promptly
Any potential data issues the team finds, at any stage of the data conversion process, is promptly raised with our customers. This ensures problems are addressed at the earliest opportunity and do not cause headaches further down the track.
Did You Know
Our team has converted data from over 35 different library management systems. Here are just some of those systems:
Accessit
Adlib
Alice
Amlib
Athenaeum
Bibliotech
DB/Textworks
Destiny
Eos.glas
Eos.Web
Genie
Horizon
LIBSYS
Spectrum (Winnebago)
SydneyPlus
Symphony
CSV files and Excel spreadsheets.
Not Just English
We can convert data in non-English dialects, including complex scripts such as Japanese, Korean and more.
If you would like to know more about Softlink Information Centres' Data Conversion service (and other services offered by our Professional Services team) please click here.