Softlink IC Blog
Subscribe to our quarterly update
5 Brilliant Benefits of Liberty v5 to Whet Your Appetite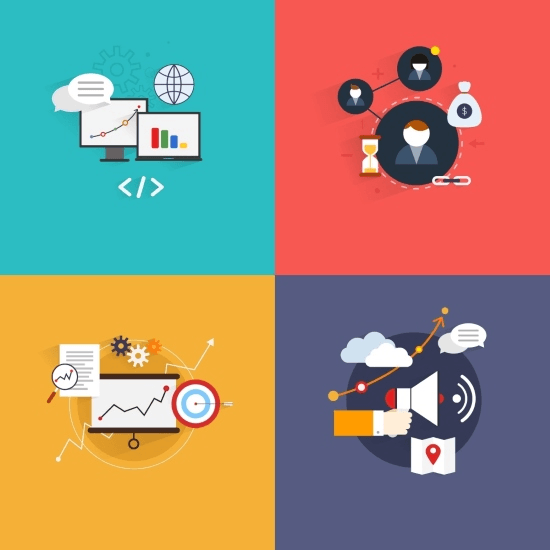 We don't have enough space here to write a novella about all the benefits you will get with Softlink Information Centres' Liberty v5 (and we're pretty sure you don't have the time to read one right now), so these 5 brilliant benefits may whet your appetite for more.
If they do, you can find out more about Liberty here.
1. In the cloud or on your server – your choice
Liberty v5 is a true web-based and cloud compatible solution. That means:
There is no special software required to be loaded on devices.
A web browser is all you need.
Your staff and users can access the system from any location, on any device, at any time – day or night.
When setting up Liberty v5 for the first time, you can choose to host it yourself or have Softlink Information Centres (IC) host it for you. Whatever option you decide on, it's easy to move from one to another if your circumstances change.
Softlink IC's experienced Managed Services Teams work with hundreds of customers to ensure their hosted Liberty v5 system provides them with the best possible performance and security for library staff and users.
2. The library Home page – Browse list format or customise your library "face"
You can choose between Liberty v5's Browse Lists page or a custom library Home page. The Home page is the port of call for any library's users. You know what will work best for you and your users. That's why we provide our customers with choices.
With so many easy to use customisation options, you too could design a library Home page that reflects your uniqueness. It's your library's face – you create it! If needed, help is only a phone call or email away.
Liberty Link, our mobile app (for Android and iOS) means your library users can access your fabulously designed Home page to access information whenever they want, wherever they are.
3. Not just English – cataloguing in multiple languages
Liberty v5 is fully Unicode compliant, which means that it can handle multiple languages.
Liberty's Translations functionality enables the customisation of field names and field help text in your chosen language. It is easy to do and will enhance your users' experience.
4. A global support community
Liberty v5 users can connect, find, learn, and share on the global Liberty Community Portal.
The portal provides an easy to use platform where you can:
Access a vast Knowledge Base of 'how to' guides and training resources.
Access video recordings of Virtual User Group Meetings and boot camps. Both are events that our customers can register to participate in.
Engage with, share, and learn from Liberty v5 users from all around the world.
Submit support tasks and view existing tasks.
Customers can reach our well-loved Support Team members by phone or via email. Yes, you can actually speak to one of them; they're real! The high level of care that they provide to our customers is legendary.
5. We are passionate about delivering training opportunities
Our customers have access to several free training sessions throughout the year. Customers can register to attend User Group and New Features webinar events, the recordings of which are also available for viewing in the Support Portal to all customers.
The Liberty team is on the road regularly with the primary aim of meeting as many of our customers as possible. We always love to put a face to a name.
Our Events page includes details of what is coming up whether it is training sessions (including free ones), conferences or User Group meetings. We encourage all our customers to register for any of these events.
If you would like to discuss the benefits Softlink Information Centres' Liberty Library Management System will offer you, contact us on our toll-free number – 1800777037, or click here and we will get back to you promptly. We promise!