Softlink IC Blog
Subscribe to our regular updates
6 Reasons Our Cloud-based Library Management System is the One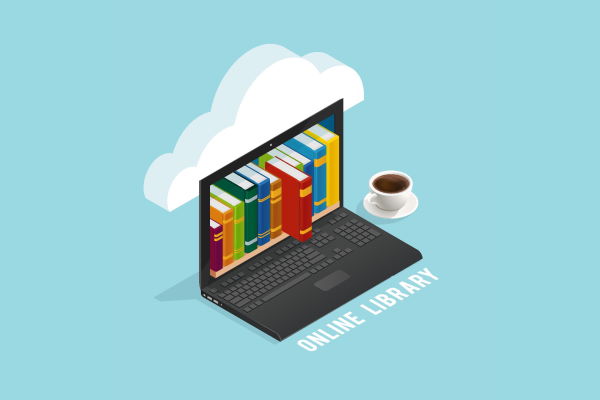 Published February 11, 2021
Let's get down to the nitty gritty! There are library management systems (LMSs) and then there's our Liberty cloud-based library management system. And, by the way, it's been fully cloud-based for eons. Every LMS does the basics. Softlink IC's Liberty takes those basics to a whole new level. Then there's the 'love to have' features, many that have come standard for years. Bit of a trailblazer really.
Like a great restaurant, we are giving you a taster, an "amuse bouche" if you like. Instead of the usual one, we're serving up six. Bon appetit!
1. Resources in any Format
If you've got it, you can catalog it in Liberty.
Hard copy resources
PDFs and images
Sound files and audio books
Training videos, podcasts, and films
Websites
Assets of all types
Whether you create your own catalog records or import them via Z39.50, want to add links and cover images? It's too easy!
2. Powerful Search Feature
Do you want:
A powerful but easy-to-use search function?
An easy to identify format of titles returned from a search?
A clickable 'More Like This' option to display a list of similar resources?
The option to search other libraries or branches simultaneously?
Reading Lists prominently displayed?
No problem!
3. Anytime, Anywhere Access to Information
All users want and expect easy, 24/7 access to the library's information and services. How can they do that? Using a fully web-based library management system with a mobile app will provide them with access via their mobile devices.
Most users are no longer tied to a desk. Most don't want to visit the library "in person". In many instances, the organization has staff in many different locations not within convenient proximity to the library.
No matter where the library's users are located, you can bet they never move without their mobile device!
4. Compatibility and Interoperability
Library management systems should be easy to use on any device. Users should be able to access it whether they use a PC, Mac, tablet, or mobile device. They operate, and depend, on a variety of devices.
Interoperability with other technological tools such as electronic book providers is essential. If your users can access them without leaving your library's Home page, so much the better. Do you use:
OverDrive?
Nielsen?
Wheelers?
How good would it be to have a true Single Sign On option (not a "same sign on" offered by some others)! And what about website integration? Liberty gives you both.
5. Customization and Translation Options
Liberty provides an easy way for your authorized staff to customize the layout of screens throughout the system and rename fields to suit your organization's unique terminology. Fields can be:
Added
Removed
Repositioned
Renamed
Make screens in Liberty flow in the way that suits your display requirements, and fields named to suit your preference.
Now that's what we call DIY!
6. Analytical Reporting
Everyone knows Liberty has come with hundreds of default reports since… well, since forever! But the addition of our Analytical Reporting feature has taken Liberty's reporting functionality to a whole new level.
You can design any number of your own reports. They enable you to provide a more granular level of information to decision-makers and managers. It could not be simpler to:
Choose the table or tables that contain the fields you want included in the report.
Drag and drop the fields from the available tables into the report template.
Choose to display the report data in text or in a graph of your choice.
Creating professional looking reports is easy with our Analytical Reporting feature. Being the report guru has never been easier or quicker!
Whether you decide to self-host or have us host you, our Liberty cloud-based library management system will lighten your workload, and help manage the challenges, your library staff face. Best of all it will delight your users. Hungry to know more? Just ask us. We're always happy to help.