Softlink IC Blog
Subscribe to our regular updates
Embracing the Future of Libraries: Celebrating Our Largest Virtual Open Day Yet at Softlink IC!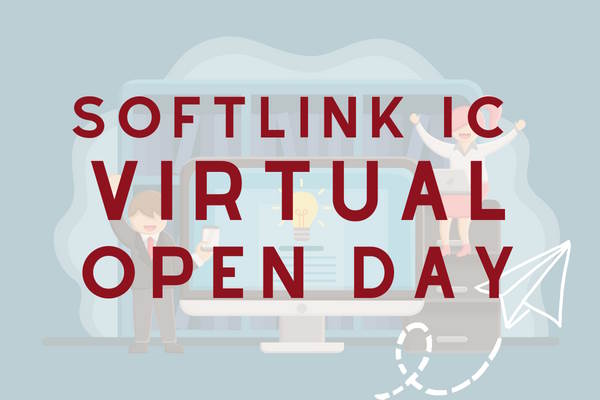 Softlink IC hosted our successful Virtual Open Day on 8 June 2023, offering sessions across three time zones for registered participants to explore various topics, including:
5 nightmares that haunt librarians
Take your library anywhere
Mastering the art of data tidy up
Simplifying stocktake
Attracting users with personalized notifications
Revolutionizing library processes with automation
And more!
Featuring six 30-minute sessions across three time zones, our content experts delivered 9 hours of engaging insights, advice, and best practices to the hundreds of registered attendees. You can view the full schedule here. It was truly an international affair with attendees tuning in from all over the world including United Kingdom, Australia, United States , Belgium, Bosnia and Herzegovina, Egypt, Fiji, Ghana, Hungary, Ireland, New Zealand, Papua New Guinea, Romania and Vietnam! Phew!
Softlink IC General Manager Sarah Thompson expressed her satisfaction, stating, "We aimed to provide concise, fun and informative, sessions for anyone working in libraries, knowledge centres or research teams. We're also keen to showcase our awesome products, Liberty and illumin."
Participants praised the event's format, content variety, new feature previews, and easy-to-follow schedule. Fantastic feedback included:
"Great help to have these short but very useful introductions and updates to different features. Gives me ideas to use now and plan future improvements. Thanks!"
"Blown away. [I] had no idea cleaning up dirty data was that easy. I'm in the process of removing missing items. Cleaning up other data is on my hit list!"
"Great session … just finished the Liberty Link session which was full of useful tips. Great to learn how to customise Liberty Link . We use it all the time, but I will now be able to make it even more useful."
Overall, the feedback from the 2023 Virtual Open Day was overwhelmingly positive. Links to the recorded content from each session have been provided to all registered participants. If you'd like links to the recordings of each session, get in touch.
As we reflect on the success of our 2023 event, we look forward to an exciting calendar of events in the future. Stay connected by visiting the Softlink IC website or events page and keep an eye out for updates through our newsletters and electronic communications. We hope to see you at our upcoming events, either in-person or virtually!