Softlink IC Blog
Subscribe to our regular updates
Employee Spotlight – Callum Graham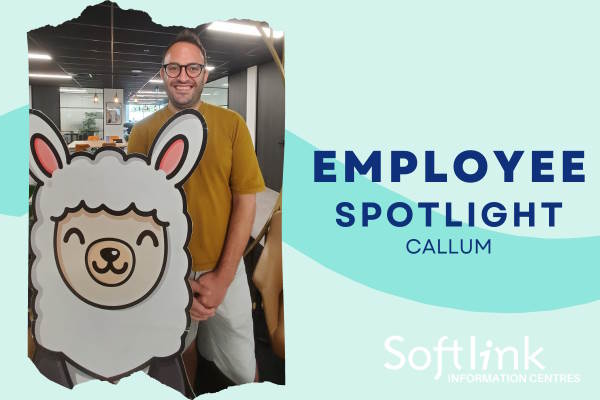 Meet Callum, he joined our team in 2022 as a developer. He's based in our Australian offices and we get to know a little bit more about him in the latest of our Softlink Information Centers Employee Spotlight series.
What are the main responsibilities of your position?
I am a junior software developer, working exclusively with Liberty. An average day for me involves testing new features and other code and working through developing new features.
When did you join Softlink IC and what do you like most about working here?
I started in July 2022, aside from the developing side of the role which I enjoy, learning about the way libraries function is interesting. It is way more complicated than I imagined!
It also explains why librarians often need a master's degree! Also, being able to meet all the employees, who are very friendly and approachable helps give a wider grasp of the business and how everyone contributes to its success.
What is your favourite type of food? (If there's a list, even better!)
My favourite meals are my Granny Betty's macaroni cheese and homemade chips, barbequed steak and salsa verde, duck confit and Pommes Aligot (cheesy mashed potatoes) and a cheese board. I don't dislike many foods but don't have much of a sweet tooth.
What was the last book you read (or listened to)?
The last book I read was The Two Towers by JRR Tolkien, this was my third try to read this whole book, it's a big one! I finally managed to finish it which I was really happy about.
Which 4 people, alive or dead, would you love to share your favourite food with and why?
If I had to choose four people, alive or dead, they'd be: Edit Piaf – for the after-dinner music, Sean Lock – for the humour, P.D. James who was my favourite author growing up and Richard III to find out what happened to the Princes in the tower.
If you could be anyone else for a day, who would that be and why?
For just one day, I'd probably be some president or prime minister, to see what all the fuss is about and if it is as tedious a job as it seems!
What is one place in the world on your bucket list you most want to visit? Why?
The one place in the world on my bucket list to visit is Mexico – margaritas and nachos! Of course!