Softlink IC Blog
Subscribe to our quarterly update
Employee Spotlight – Jeff O'Keeffe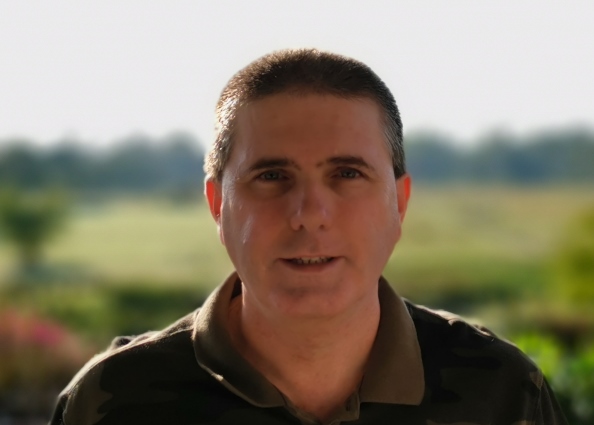 Based in Softlink's Australian office, Jeff is part of the Southern Hemisphere support team. We get to know a little bit more about Jeff in our latest in our Softlink Information Centres Employee Spotlight series.
What are the main responsibilities of your position?
As a Technical Support Analyst, my main responsibility is to answer any questions our customers raise while using Liberty or illumin. When I'm not researching answers to questions, I'm usually updating product documentation or adding new content to the Softlink website. I'm also part of the team that checks the hosting server environment for smooth operation.
When did you join Softlink and what do you like most about working here?
I first started with Softlink in February 1999, which means I've been here for a little over 20 years. It's definitely the wonderful people (staff and customers) that have kept me here for so long, creating one of the best work environments I've ever seen!
What is your favorite type of food? If there is a list of them so much the better!
I've enjoyed a number of dishes over the years, but my consistent favourites are:
Chicken Kiev
Steak Diane
Char Siu (for those not familiar with Chinese, basically pork fillet in a tasty BBQ marinade)
…all with a good serve of steamed vegetables or salad to balance things out!
Which 4 people, alive or dead, would you love to share your favourite food with and why?
Sir Donald Bradman – one of the greatest cricket players of all time (from Australia too!). It would be good to talk about his unorthodox skills and approach to the game.
C. S. Lewis – a master writer, not just of fiction. Just to talk about his thoughts on some of the more philosophical aspects of his books.
Rene Descartes – mathematician, scientist and philosopher. I think I would just enjoy asking about his excellent ideas.
William Lane Craig – another great philosopher (this time, contemporary) with which to discuss the important things of life.
If you could be anyone else for a day, who would that be and why?
Ever since my early years, I've thought it would be cool to play cricket for Australia and open the batting. I know what it feels like to open the batting in a local game, but to do so in front of a massive international crowd (with thousands cheering the team on) would be something else (as long as I didn't get out for a duck!). The atmosphere would be intense!
Where in the world would you like to visit and why?
Shenzhen. I've been to Hong Kong a few times, but I've heard the technology pales in comparison to what's available in China's tech megacity!