Softlink IC Blog
Subscribe to our regular updates
Legal Librarians Love Current Awareness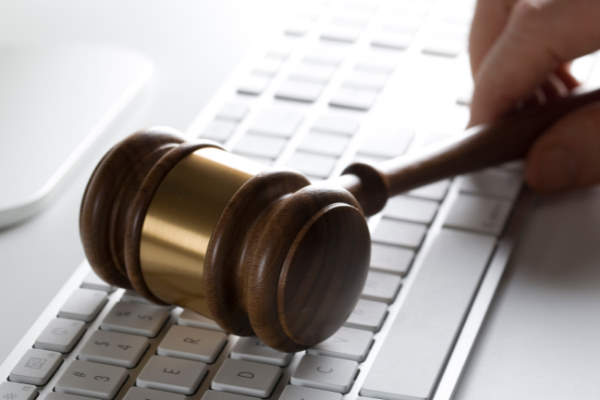 Published December 10, 2021
Legal librarians manage a diverse set of information requirements from a diverse range of staff. It's why they love an efficient and effective way to automatically inform their firm's staff of the latest information of interest. A current awareness service (CAS) is necessary tool in their kit of user focused services.
Using CAS enables library staff to deliver an outstanding service efficiently and effectively to their users, reinforcing the value of the library.
What is Current Awareness?
Current awareness, or selective dissemination of information (SDI), as it is sometimes known, is a service librarians use to deliver up-to-date information to the right user, or group of users, as soon as resources matching their needs are available. Our Liberty librarians use the Interests and Interest Groups feature to provide their organization's members with a comprehensive and automated current awareness service.
Librarians provide lists of new and themed resources on the library's homepage. However, that requires their users to access the homepage on a regular basis to identify new resources they may need. Too often, a firm's or organization's staff are time poor.
With a great CAS feature, library staff can automatically notify their users about what newly acquired information is of interest. It keeps the library's users up to date on new resources and provides them with easy access to those resources, saving precious time. And, as they say, time is money!
The Advantages of CAS for Legal Librarians?
Legal librarians and legal staff have a major interest in common. They are both in the information business. One supplies it, the other needs it to better advise or brief their clients.
Lawyers are sought by clients because of the information and professional service they provide their clients.
Lawyers seek the services of legal librarians to locate and provide the curated information they need to give them the edge over competitors and provide a first-rate service to their clients.
Legal librarians can create individual interests, or group interests based on the firm's practice areas, to deliver a comprehensive current awareness service. Librarians can automate the CAS process to efficiently notify busy legal staff with specific information needs. The information can be contained in a variety of resources including:
New journal issues (print and electronic)
Documents
Files
Training videos
Podcasts
Legal cases – if legal cases are cataloged.
A great current awareness feature should be easy to set up and activate in a few steps to:
Handle distribution groups for electronic journals to different practice groups.
Use RSS feeds to automatically catalog podcasts, videos, news feeds, for notifications.
Customize delivery days and times – from weekend reading to instant alerts.
Allow users to manage their subscriptions.
Bulk-configure practice groups for targeted notifications.
Deliver professional looking and configurable email alerts for each interest.
Whenever new resources, matching the interests of the legal staff, have been added to the catalog they are automatically notified by email.
For librarians, the time-consuming and inefficient process of creating a spreadsheet to manage current awareness is a thing of the past. No need to manually add new staff or delete staff who have left, and no need to manually add new interests. The icing on the cake? The onerous task of manually emailing every individual staff member when items of interest are available is redundant!
A great CAS feature is efficient and effective. It saves time and money for both the firm's legal staff and the library.
The Advantages of CAS
A comprehensive current awareness service:
Reinforces the value of the legal librarians as the source of new, curated information that they disseminate to the applicable legal staff.
Reassures the firm's legal staff they will not only be notified immediately about new information they need but provided with quick and easy access to that information.
Saves everyone time, and time is money.
Implementing a great CAS is not a 'nice to have' option in an integrated library management system (ILMS). It is a necessity for legal librarians who need to deliver specific information requirements to a diverse range of specialist legal staff in the practice.
The fully automated CAS feature in Softlink IC's Liberty ILMS meets the requirements for busy legal librarians. To find out more out Liberty's comprehensive current awareness service feature, just contact us. You will be impressed by the advantages it will give you and your library's users.