Softlink IC Blog
Subscribe to our regular updates
5 Reasons to Use Library Management Systems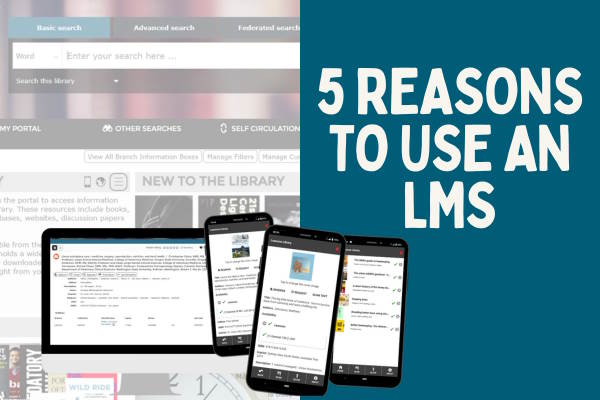 Library Management System (LMS) software is an effective solution to help companies manage their corporate content with ease, granting access to a diverse collection of research material, eBooks, manuals, journals, documents, and books. But why should businesses purchase LMS software? This blog will provide you with five great reasons why an LMS can be beneficial for organizations of any size!
1. Increase productivity and enhanced reporting: Do you want your workforce to be productive and spend less time searching for resources, going to different floors and shelves, or through filing cabinets, or intranets? With LMS software, your employees can quickly search any word or phrase and easily obtain the items they need with a single click – saving time and money for the company. Moreover, there are powerful reporting capabilities. LMS software can provide insights into which research tools or databases are being used and how often, how many employees are using the library, and which resources are the most popular. All these reports can be generated with just a few clicks.
2. Accessible from anywhere in the world: Organizations large or small can deliver access to a library with just a smartphone or computer. This provides all users with the capability to search, checkout, and access what they need in a matter of seconds. As libraries are transitioning from print to digital, easy, seamless access is essential. Having a robust LMS can allow libraries, of any size, to upload their resources to a single platform, which can be accessed from anywhere, giving users access to vast amounts of virtual resources or data from the comfort of their office, home, campus, or other external environment.
3. Enhanced resource management and simplified circulation processes: By incorporating a user-friendly interface, an LMS enables librarians to organize and maintain library resources efficiently. Staff can easily monitor the entire collection, track circulation and manage holds from one centralized location. An LMS can simplify the circulation process. Instead of manual circulation, such as writing loans in a notebook, or keeping them in spreadsheet, an LMS can scan and track library items quickly, speeding up the checkout/in process – even offering self-check options in some cases! Looking for resources is then simple, as you can see where they are located at a click.
4. Increased Security: Security is crucial for libraries and library resources. LMSs often come with security functions like radio-frequency identification (RFID), barcodes and user-only logins to prevent unauthorized access, enhance data privacy, and prevent any theft. An LMS can also provide a central location which is a safe environment to manage user and resource data, from 'open' resources available to all patrons without restrictions right through to delivering resources based on security or access permissions. With effective security measures in place, librarians can ensure that only authorized personnel have access.
5. Organized resources and better than Google: An LMS provides librarians with the tools they need to organize and manage their collections more efficiently. Taxonomy and subject headings, for example, help librarians categorize resources in an organized way, while the user-friendly interface of an LMS improves the overall user experience. A library offers physical and electronic monographs, magazines, databases and other print publications, as well as professional assistance, which Google does not. By having access to these tools, librarians are better able to provide a comprehensive selection of materials to patrons that is both organized and easily accessible.
LMSs have revolutionized the way libraries are managed, they provide a comprehensive system to streamline resource management, enhance security, reduce errors and overhead costs, and deliver access to materials. Implementing an LMS is the perfect way to ensure your library runs efficiently and provides your users with the best possible experience. If you're looking to take your library to the next level, investing in a library management system is an absolute must. Get in touch today to learn more!