Softlink IC Blog
Subscribe to our quarterly update
Mobile apps in the Parliamentary Counsel Office library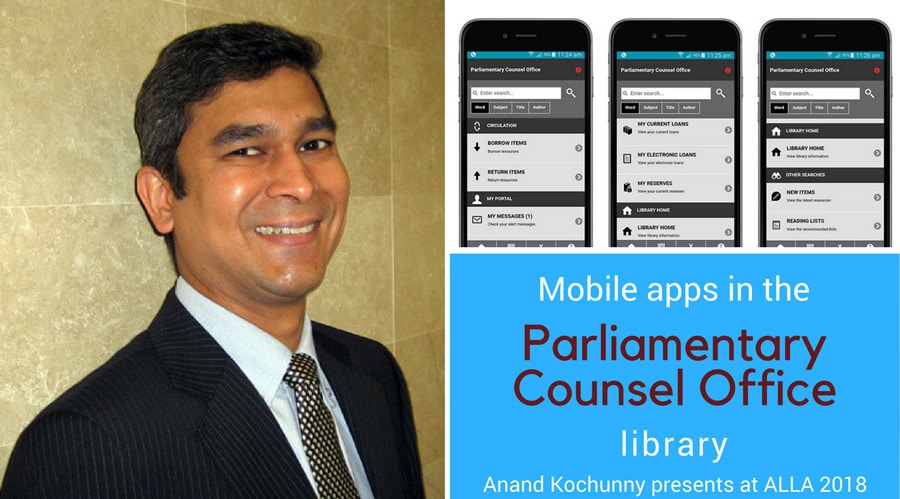 Anand Kochunny presents at ALLA 2018
With a theme of Global Impact, Local Footprint, the 2018 Australian Law Librarian's Association (ALLA) conference program has a strong focus on law library technology.
One such presentation comes from Anand Kochunny, Librarian for the New Zealand Parliamentary Counsel Office. Anand will be talking about the library's decision to deploy mobile apps at the Parliamentary Counsel Office library.
Titled "Open sesame: Using a mobile app to help library users help themselves" it will be a great session for any librarian who is uncertain about the benefit of mobile apps in the law library.
Anand will discuss the reasons for embracing the Liberty Link mobile app, the support given to the staff during the implementation process, and how the resulting benefits overcame a level of scepticism.
Join Anand Kochunny on a whirlwind journey, from using leading edge 19th century technology to using cutting edge 21st century technology ― all within 9 minutes.
Anand will be presenting at the Lightning Talks session from 3:30 – 3:40pm on Friday 4th May.