Softlink IC Blog
Subscribe to our quarterly update
So You Think Your Library Homepage is an Attention Grabber? Wait 'til you Personalise it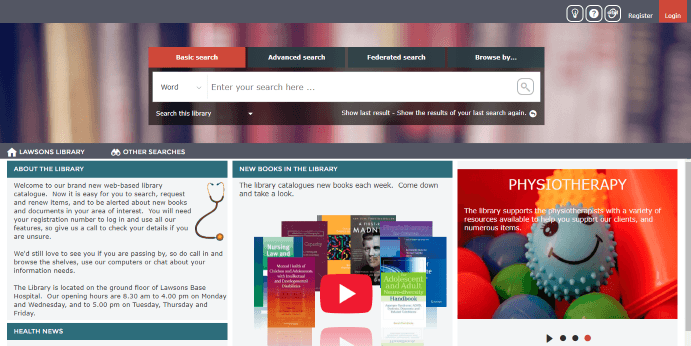 Imagine being able to personalise information that displays on your library Homepage when any of your borrowers log in. Well, now it's possible with Liberty, Softlink's integrated library management system.
In Case You Don't Know
Information boxes in Liberty are individual "panels" that you can use to highlight:
News
New items
Items by subject or genre
Seminars
Lectures, and
Library events.
They come in all formats including slideshow, carousel, and static and have been available for many years. Now they can be "personalised".
What That Means
Different types of libraries and knowledge centres have many different types of borrowers with particular interests or information needs. Knowledge centre staff in:
Law libraries can ensure only information relevant to lawyers based on their practice area will display.
Academic libraries can choose to display information applicable only to students enrolled in specific courses.
Medical libraries can provide information of interest only to medical or allied health professionals.
Whatever the demographics of your library's users, information boxes can be set to display based (or not based) on a logged in user's type, interests, or job specialisation. It's all about the filters you apply.
You can choose to add, edit, view and delete filters as required or choose none at all.
If there are boxes you want to be displayed to all your library users, just don't add a filter.


Information boxes also display on your library users' mobile devices when accessing Liberty via the Liberty Link mobile app. Wherever your users are, whatever they are doing, accessing the information they need is quick and easy.
Just another way Liberty helps knowledge centre staff enhance their users' experience whenever and however they access the library.