Softlink IC Blog
Subscribe to our quarterly update
Showcasing Liberty and illumin at ALIA's 2019 Information Online Conference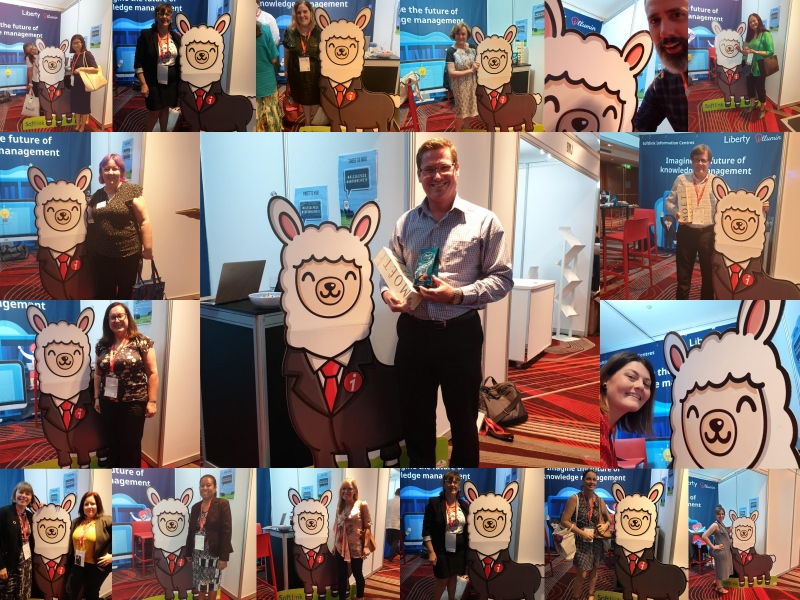 Softlink Information Centres was super excited about exhibiting at the ALIA 2019 Information Online conference in February. It was a welcome opportunity for us to showcase our Liberty Library Management and illumin Knowledge and Request Management systems.
Technical Services Manager Sarah Thompson and General Manager John Crook were on hand at Booth 70 catching up with many of our Liberty and illumin customers. They had fun meeting new people and answering questions about both of our wonderful products.
The number of librarians interested in illumin was amazing. Sarah commented,
"The knowledge managers that visited were blown away by how it provides the whole package, from managing high volumes of research requests, to the what, when, and where of their users and reference requirements. The knowledge base and flexible statistics of illumin generated even more interest. In an era where there is more and more knowledge flowing through the organisations, and less and less time to deal with it, Illumin is a product that does it all."
illumin's Alex the Alpaca was a great hit with many of those who visited our stand. They needed no encouragement to be photographed with him. Check them out on our Twitter account by clicking here.
His list of fans is growing it seems. Alex was on his best behaviour. No pinning his ears back and glaring at anyone and never even looked like spitting at anyone. A bit of a concern was how well Alex's suit and tie matched the carpet.
Did you know: Alpacas are known for their fleece, some say it is the most luxurious of all wools. But, a word of warning, alpaca fleece (like illumin) is not waterproof!
Softlink IC prize of champagne and chocolates attracted a good number of entries. Who doesn't love the odd chocolate washed down with a glass of champagne? Well there may be a few but really… how does that happen? Amusingly enough, Sarah drew the winning entry on Valentine's Day!
Congratulations to our winner, Ryan from Griffith University, pictured below with Alex the Alpaca. If Ryan is one of those who is not a lover of these delicious treats, we are sure he knows someone who does.
Sarah and John enjoyed being a part of the conference and look forward to ALIA 2020.