Softlink IC Blog
Subscribe to our regular updates
Softlink IC at the AALL 2023 Conference: Showcasing Liberty and illumin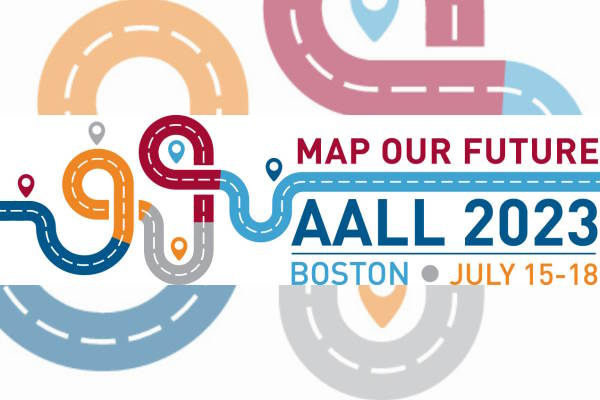 We are excited to announce that Softlink IC will be attending the prestigious American Association of Law Libraries (AALL) 2023 Conference. This event is the perfect opportunity for legal information professionals to network, learn, and explore the latest trends in their field. The conference will take place from July 15-18, 2023, in the vibrant city of Boston MA, USA.
About the AALL 2023 Conference
The AALL Conference is an annual gathering of law librarians, legal information professionals, and industry experts. It offers a dynamic program of workshops, panel discussions, and keynote presentations designed to help attendees stay current with the latest developments in legal information management, research, and technology.
This year's event promises to be an exceptional experience, with thought-provoking sessions and numerous opportunities to connect with like-minded professionals. For more information about the conference, visit the AALL Conference website.
Introducing Liberty and illumin by Softlink IC
During our attendance at the AALL 2023 Conference, we will showcase our flagship products, Liberty and illumin. Both solutions are designed to support the unique needs of law libraries and legal information centers.
Liberty: A Powerful Library Management System
Liberty is a robust and user-friendly library management system (LMS) that helps streamline library operations and enhance patron experiences. Its features include:
Customizable search options for easy access to resources
Efficient cataloging tools to manage print and electronic collections
Seamless integration with third-party databases and e-resources
Comprehensive circulation and interlibrary loan management
Detailed reporting and analytics for informed decision-making
By implementing Liberty, law libraries can effectively manage their collections, improve staff productivity, and provide better services to their patrons.
illumin: A Comprehensive Knowledge and Research Management Solution
illumin is a cutting-edge knowledge and research management platform designed to help law libraries manage, track, and share their information and research services. Key features of illumin include:
An intuitive interface for managing research requests and reference queries
Customizable templates for consistent documentation and reporting
Streamlined collaboration tools for efficient teamwork
Integration with Liberty for seamless resource discovery and access
Powerful search functionality for quick retrieval of relevant information
With illumin, legal information professionals can efficiently manage their research workflows and deliver timely, accurate responses to their patrons.
Connect with Softlink IC at the AALL 2023 Conference
We invite you to visit our booth at the AALL 2023 Conference to learn more about Liberty and illumin and discover how these solutions can benefit your law library or legal information center. Our team will be on hand to provide product demonstrations, answer questions, and discuss how our solutions can meet your specific needs.
Don't miss this opportunity to connect with industry experts and explore the latest innovations in legal information management – join the conversation or follow #AALL23 for news and updates on Twitter. We look forward to seeing you in Boston!
If you're not attending the conference and would like to speak to one of our team, do not hesitate to contact us. We would be happy to answer any questions you have or organize a demonstration.