Softlink IC Blog
Subscribe to our quarterly update
Softlink Information Centres launches live support chat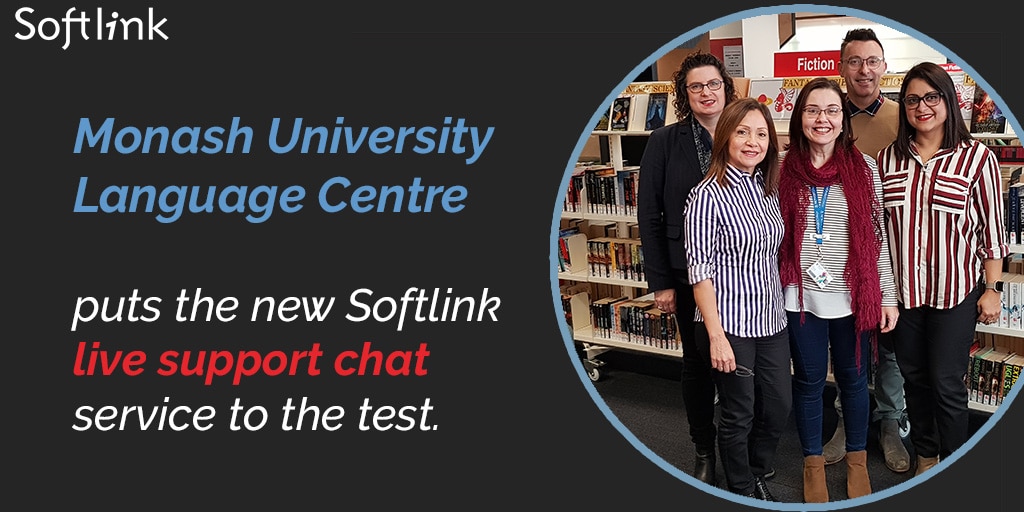 Monash University English Language Centre first to use the new customer support service
Softlink's Liberty and illumin communities now has a new way to connect with our customer Support teams. A live support Chat feature is now available when users are logged in to the Softlink IC Customer Support Portal.
Diana Zavarce, the Library and Learning Centre Coordinator at Monash College, was the first to use the chat feature. Diana wanted a quick response to her question and believes,
"there is nothing better than an instant reply to a question, instead of waiting for an email back or a phone call."
She found it was an amazingly easy and quick way to resolve her problem, commenting that Softlink's Support person,
"was very knowledgeable and it was effortless to chat with him. He was willing to wait for me to try his suggestions."
Diana said she will keep using the chat feature, rather than email or phone, for help in the future.
Shown above some of the members of the Monash University English Language team from L to R (front row) Diana Zavarce, Patty Bekerman and Darshita Pokhrel (LLC Coordinators)
L to R (back row) Olivia Cassar (LLC Team Leader) and Andy Palagyi (LLC Officer)
Staff not present for the photograph were Ira Rawaty and Milena Ankic (LLC Coordinators) and Karen Williamson (Library Technician, Foundation Year)
Interested in trying the live Chat support?
Like the team at Monash University English Language School, you too can easily and effortlessly chat to a member of the Support team to get a quick answer to your questions.
The service is especially useful if you are not close to a phone (or not in a position to talk) but need an answer fast!
To get started, log in to the Softlink Customer Support Portal (you can find the link at the top of the Softlink IC website). Then click on the Chat icon located at the bottom right hand corner of the Support screen.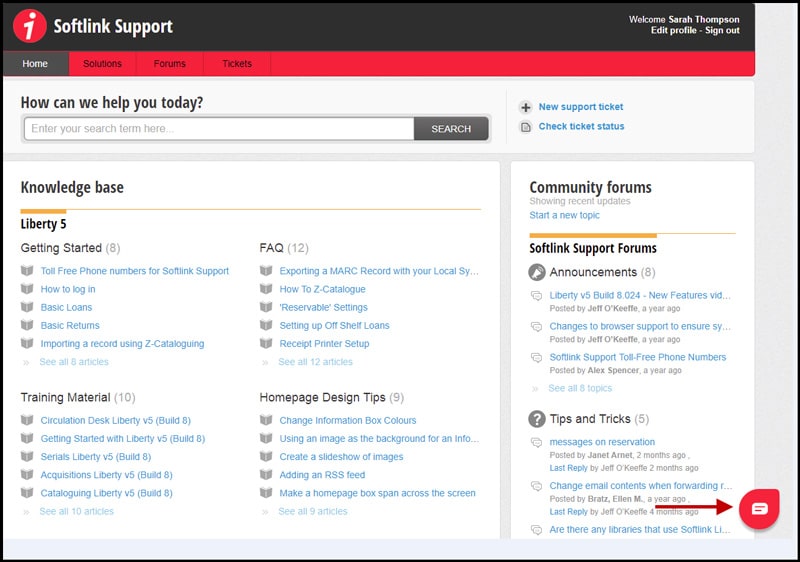 A popup screen displays. Just type in your question in the textbox provided and hit the Enter key on your keyboard. A support team member will respond within minutes.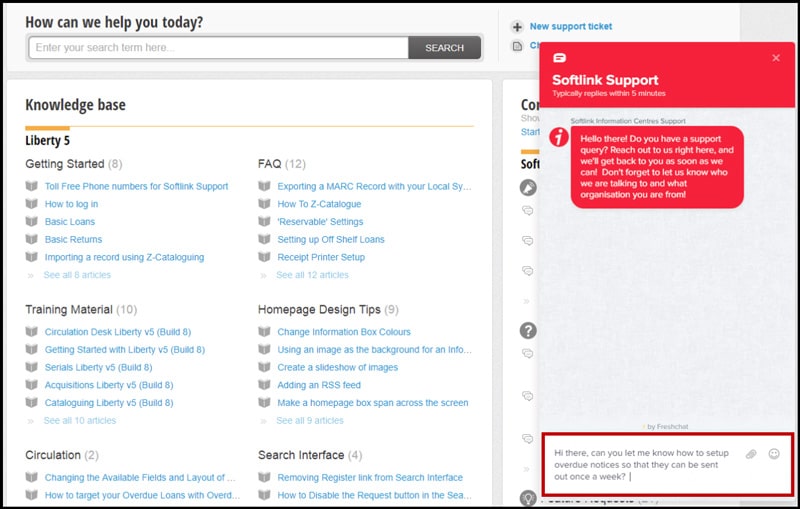 Once you have confirmed your question has been answered, the "conversation" is ported into a Freshdesk ticket that you will be able to access for reference.
EASY!