Softlink IC Blog
Subscribe to our regular updates
The Increasing Sophistication of Artificial Intelligence and Libraries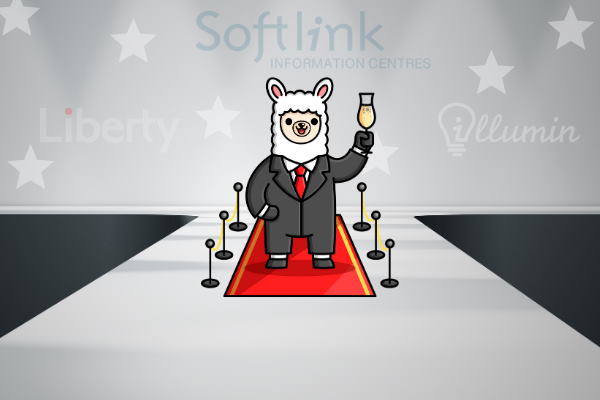 To paraphrase Ratty's conversation to Mole, in A. A. Milne's wonderful Wind in the Willows, Softlink IC's developers have been "messing about" in artificial intelligence (AI). That's not to say our developers aren't intelligent. Certainly, they are clever enough to recognize the importance of artificial intelligence now and into the future.
Softlink's Focus on New Technologies
Softlink IC is always on the lookout for new technologies that impact the library world. We always ask, what and how can we use new technology to improve the lives of librarians and their users?
One of the technologies our developers are tracking is AI. It really has the potential to revolutionize knowledge management and retrieval. You may remember towards the end of 2019, our developers experimented with AI-enhanced image to text. It enabled users to extract metadata from a photographed image or text.
That AI technology is now deployed in Liberty Link, our mobile app. Liberty customers take an image via their mobile device and at the press of a button extract the related metadata into their selected resource record. A cost effective and time efficient enhancement!
James Martin, Softlink IC's Developer Manager, and his team are now looking at a new AI called GPT-3. It is an AI that claims to be better at creating content. It has a language structure pre-trained by reading a filtered expanse of the web.
James Discusses This Promising Artificial Intelligence
Imagine – an AI that could be used to:
Automatically research questions and draft an answer for the researcher to verify.
Comes up with insightful reports based on data that you feed in.
James, using humor that only a developer could find funny, muses, "how good it would be if a certain Softlink IC's blogger could simply enter a synopsis then sit back with their feet up while AI does all the real work".
Said blogger asks you to imagine them rolling their eyes!
The development team managed to get access to the GPT-3 AI beta program. While still in its infancy, the team thought they'd see what it could come up with when they fed it the basis of a story relating to Liberty:
Alex the Alpaca, a research librarian, relaxed in his green field, with a satisfied look on his face. Alex uses Liberty Library Management Software and it's given him his freedom back. How? Liberty is web based, so he can use it anywhere and so can the library users. If library users want access to these resources, they can get them anywhere, anytime which makes Alex's life easier. As a library manager, Alex wants information to be easy to access for the library users – getting information fast is what he needs.
Note there is no mention that Alex, no matter where he is "relaxed", needs to source and curate the research materials his library users need to access anywhere, anytime. But I digress.
GPT-3 Responds
Interestingly, GPT-3 did identify, to some extent, that Alex needs to do more than sit back and look satisfied in his green field. The following is what it came back with:
And Alex trusts Liberty. There hasn't been a day that has gone by where the library isn't up and running. Alex can focus on his job not having to worry about the infrastructure. Bob the bibliographer, is planning Alex's catwalk show, Manatee Central. He'll be showing students the catwalk manoeuvres needed to be a multi skilled artist and performer. Bob the Bibliographer has lots of images Liberty has collected from a subscription database, that help show theatre arts techniques. Bob uses them for researching and explaining.
That's just one of the great features of Liberty, all the collections are indexed and available in either image or text. Information goes into one central database and you can use it whenever you want. Editing the resources, like an image is just as easy as taking a photo. And each resource is metadata ready – you know who created and sourced the resource and how they found it.
Imaginative isn't it! The somewhat odd idea of Alex performing on the catwalk aside, GPT-3 AI picked up that:
You can trust Liberty.
It's very stable.
You can search a central database and access it anywhere.
Going hosted means you don't have to manage infrastructure.
It's even picked up that the development team is apparently fond of alliteration and created a character – Bob the Bibliographer. On the whole, the team believes it is a pretty impressive effort and bodes well for the future.
The Future
At this stage, James doesn't think artificial intelligence is quite ready to become self-aware and send out terminators to kill us all (more developer humor presumably) but it does show some of the potential GPT-3 AI has to assist skilled professionals in their work.
James confirms, "The team will continue watching AI and other technologies, looking for how they can be used to help make the lives of our Liberty and illumin customers easier. And watch out for Alex on the catwalk!"
Want to know more about Liberty and Liberty Link? Just contact us. We promise we won't subject you to developer humor. Our great Support team members will be happy to help and they are far more amusing!