Softlink IC Blog
Subscribe to our quarterly update
Here's To Another Successful Liberty Conference in Wellington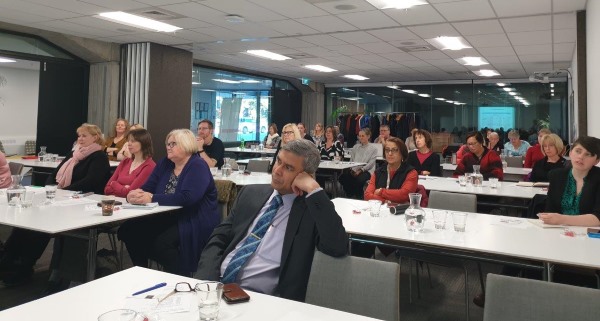 It is always sad when an event you looked forward to becomes a memory. The Softlink IC Liberty conference at the National Library of New Zealand in Wellington was one of those.
Attended by 40 of our fantastic New Zealand Liberty customers, the day had everything. From an overview of new features to a talk by our General Manager John Crook, a customer presentation, a Homepage Showdown and an afternoon breakout session there was something for everyone.
Beryl Anderson, Information Services Manager at the Institute of Environmental Science and Research, gave us a short presentation on weeding and showed how easy it is to do using Liberty. For a necessary task, it is, for some of us, not a favourite way to spend time but at least Liberty makes it easy!
For the Homepage Showdown session, attendees grouped into 5 teams:
Team Alpaca
Team Fur Seal
Team Penguin
Team Toucan
Team Tiger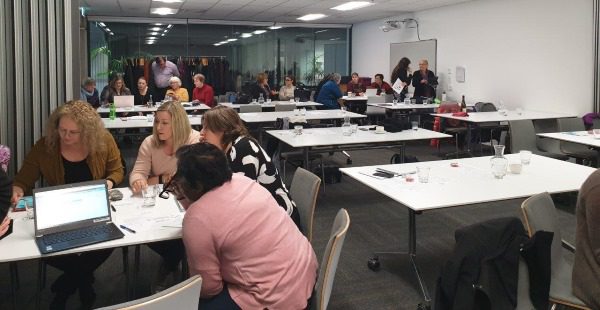 Each team was given a time frame, and a Tips and Tricks sheet was provided to help them with building a potentially prizewinning page.
Sarah Thompson, Softlink IC's Technical Service's Manager, remarked, "It was not surprising to see the team members quickly identify who had what skills within their group and divide the tasks accordingly".
Coralie Campbell-Whitehead from HB Williams Memorial Library enjoyed the showdown noting, "The tips and tricks sheet for the Homepage Showdown was really helpful".
Beryl Anderson also enjoyed the showdown commenting, "The breakout session where we 'built' a home page was great. Working with a few people with a diverse range of skills and knowledge was really good".
Cat Smart, the Library Manager at the Southern Institute of Technology New Zealand, was another who agreed, "The homepage breakout was a good challenge".
Picking the winner was a hard decision but, in the end, Team Penguin pipped the others to the post. Using their homepage to promote the library as, "a library for penguins run by penguins" gave them the edge. An honourable mention went to Team Alpaca.
After lunch, it was time for a breakout session. The groups discussed how their libraries worked and came up with features they believe would make some tasks easier for them.
There were some "lightbulb" moments and ideas to try out when they got back to their libraries. Sarah noted, "A representative from each group gave a short presentation on their discussions and the resulting suggestions. They gave us a lot of good ideas to work with".
Ailsa Parker, Librarian at the Ministry for the Environment New Zealand, loved the interactive opportunities of both the breakout session, and the showdown. She hopes that there will be even more of them at next year's conference.
There were other suggestions on what we could consider for inclusion at the next conference day.
Coralie, for example, suggested that providing notes for the New Features session would be helpful using the example of the Tips and Tricks sheet provided for the Homepage Showdown. We think so too, so they will be included at Liberty conferences from now on.
After a full day, everyone headed down the road to the Thistle Inn for the traditional post-conference wind-down. The positive feedback on the location, ambience, and service was lovely to hear. All agreed it was a great place to wind down with a drink or two and some delicious finger food.
John, Sarah, and Emily would like to say kia ora to all who attended. They look forward to joining everyone again next year.