Softlink IC Blog
Subscribe to our regular updates
Top 5 Podcasts Every Librarian Should Listen To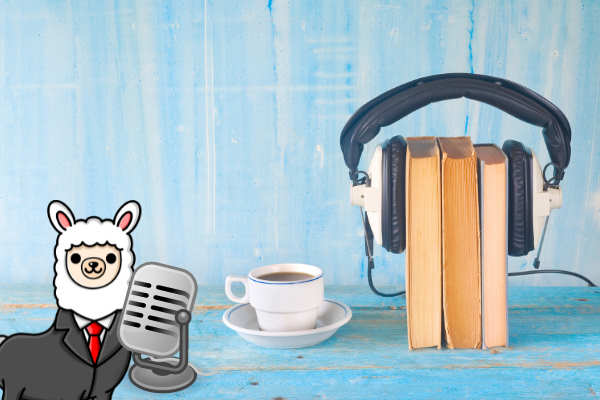 As an information services professional, you're always learning. From conferences to professional development days, workshops and coursework, there's so many places you can advance your knowledge! Podcasts offer another terrific way to grow your professional self and spend some time during your commute or breaks to explore relevant topics in an informal but interesting way!
Listening to podcasts allows library and knowledge center professionals to stay in touch with current research and industry trends, enjoy some work-related humor and find out what others are doing in their jobs in information services. Each of these five podcasts for librarians could be a good way to spend a little bit of downtime. Here's 5 library-related podcasts that we think you'll like:
There are also some great sites which list podcasts aplenty you can choose from! Check out Feed Spot's Best 50 Library Podcasts or Book Riot's suggestions here.
Now we've got some great recommendations for your ears, is there a podcast you know your organization would love to access? Are you wondering, "but how can librarians add new digital content quickly and efficiently whenever it becomes available?"
Never fear! For our Softlink IC customers, using Liberty, our ILMS, you're able to catalog many popular formats of content which provide an RSS feed, much of it free. Content you can add to your catalog includes podcasts, Google News Alerts, weather or news channels, blogs and even YouTube channels. In Liberty, you can catalog as many RSS feeds as you like.
If you use the Serials Module in Liberty, it's as easy as 1, 2, 3:
Librarians can simply create a serial record for the content in an RSS feed, for example, ABC News.
You then simply add the URL for the RSS feed to the serial record. The best news about this feature is you can even group RSS feed content. Grouping is useful, especially on news feeds that will have new content daily!
Liberty's housekeeping function will check each source daily for any new content. This will be automatically added to the catalog by the system! Information added to the resource includes a direct link, details of the episode or article, the date and, if available, a description and image.
If you're currently using Liberty and you'd like to know more, get in touch with our Support Team! If you're looking for a fantastic, web-based, feature packed library management system, contact us and one of Softlink IC's Sales staff to arrange a demonstration.