Softlink IC Blog
Subscribe to our regular updates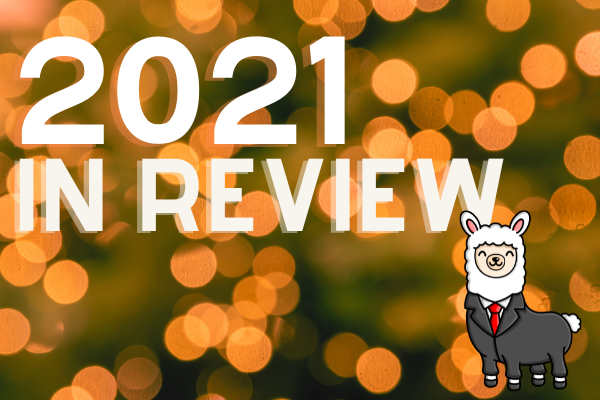 Published January 14, 2022
Thanks for another great year!
It's the beginning of 2022 and a perfect time for Softlink IC to look back at 2021 and marvel at the achievements, the fun, and the wonderful interactions we have had with our Liberty and illumin customers. Here's looking forward to a great year ahead!
Liberty and illumin Releases
As always, we continued to deliver innovative features and valuable enhancements to benefit our Liberty v5 and illumin users. In 2021 we delivered 9 Liberty releases, 5 illumin releases, and 2 Liberty Link mobile app releases. That includes over 250 features in Liberty and over 100 in illumin!
We get off to a great start in 2022 with the latest version of Liberty released in January so keep your eye out!
Free Conferences, Boot Camps, Webinars and Training
Many of our dedicated customers took the opportunity to attend our free conferences, boot camps and webinars throughout 2021. This came as no surprise! Library staff are always keen to take advantage of training and learning opportunities. We held:
12 bootcamps around the world
6 short webinars
4 online user groups in Australia & New Zealand, North America, and UK/Europe
A significant number of one-on-one virtual training sessions over Zoom, Teams, and more!
Our customers can log into the Client portal and view the 2021 boot camp recordings on demand. Wel also have boot camp recordings from 2018 to 2020. The webinars are available for viewing on demand via Softlink IC's Explore Our Resources page.
The schedule for 2022 is well under way. Our March boot camps for our APAC, North American, and UK/Europe Liberty users are the first cabs off the rank, the details of which can be viewed on our Events page.
#Gotknowledge2021 Library Survey
Our Softlink IC's #gotknowledge2021 survey opened for completion between April and extended to September. We were delighted with the number of library staff, both customers and users of other library systems, who responded.
The data has been analyzed and the report will be published early this year. A link to the report will be sent directly to those who completed it before being made available to everyone shortly. We thank everyone who took the time to complete it. If you missed the 2020 report, you can read it here.
2021 Top Picks
With 2021 behind us, we reflected and asked what were the most memorable and favourite features and events for the year?
The most loved Liberty Features of 2021
Current Awareness Enhancements
Automated cataloging of RSS feeds
OAI-PMH
The most loved illumin Features of 2021
Customer feedback option
Setting favorite filters
Including 'tags' in analytical reports
Hottest topic
What was the most talked about topic, and had the most interest in training sessions and webinars? A clear winner this year was Liberty's enhanced Interests (Current Awareness Service).
Most popular bootcamp
"Engage with Emails" came out on top but it there was a close-run second place with "Advanced OPAC" missing out by a whisker!.
Development team's favorite features
Consensus between the Development team members! They picked the following as being highlights. Word of warning though, they are developers, so they think differently to the rest of us! Their highlights include:
Interest Query Builder
Accessibility enhancements
Rolling dates in scheduled reports
SAML user provisioning in illumin
Bring on 2022!
2021 saw us all making further use of technologies we became so familiar with in 2020. How lucky it is we have a myriad of ways to keep in contact and engage with each other!
We know 2022 will be another year of surprises and changes. But one thing will always remain constant – access to our excellent Support Team who can always be contacted. They are here for you when you need them. Updated releases of Liberty and illumin will continue to meet and exceed your expectations and you can bank on more boot camps, training sessions and conferences, virtual or face-to-face. It's going to be quite a year!