Softlink IC Blog
Subscribe to our regular updates
4 Key Takeaways From the North American Liberty User Group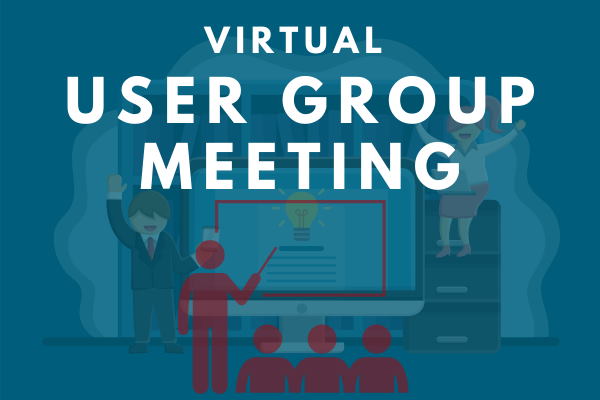 The free, annual North American Liberty User Group Meeting held on May 13th, was again held online due to travel restrictions. Nonetheless, we were delighted that many of our library customers could join us for an action-packed afternoon despite many commenting they now have Zoom fatigue!
We know it was a few weeks ago now, but we received a lot of great feedback and thought-provoking comments. We thought we'd share the 4 key takeaways that were identified. For those who want to know more about the event, a review can be found on our Blog.
1. Marshall's Appearance was a Highlight!
While some of the newer librarians who attended the online meeting were not as familiar with Marshall Breeding, those who have been working in the library sector somewhat longer were very excited at the appearance of this industry "titan". To be honest, so were we!
Marshall's fireside chat with Matt was really appreciated by us all and, unsurprisingly, generated a lot of positive feedback! He is deeply engaged with what is going on in our sector and for many attendees, what he had to say reinforced they are all on the same page. Even better, his insights into the future of our industry gave our librarians food for thought as they plan the future of resource offerings and service delivery.
All our customers can view a recording of the May 13th meeting, which includes Matt's fireside chat with Marshall. Simply log into the Softlink IC Customer Portal and navigate to the applicable section.
2. The Librarians Lockdown Learnings
Many post-meeting comments noted the impacts of COVID restrictions on our librarians and their users. This was in part prompted by Marshall's thoughts on the future of library industry and how COVID is revealing the importance of eResources, online access, and integrated library management systems like Liberty.
Many of our Liberty customers unsurprisingly spent most of the time working from home during COVID-19 restrictions and mentioned in particular:
The lack of physical contact with their libraries and their users that took some getting used to.
How it highlighted the real value of an integrated library management system (ILMS) that facilitates the inclusion of eResources and access to them by library users.
Their increased familiarity with technology was a positive outcome of a challenging year.
How being hosted on Softlink IC's servers made working from home easy.
How the frequency of Zoom meetings is beginning to hold less appeal!
With restrictions slowly easing, our Liberty users are happy they can return to their beloved libraries. The added benefit of seeing their users face-to-face while ensuring safe distancing and following safe practices, is welcomed.
3. The Future
Marshall's chat with Matt prompted comments from many of the attendees about the challenges they face, especially the increasing expectation of users for electronic resources and 24/7 access. It reinforced the need to:
Focus on providing more eResources and access to the catalog and services remotely.
Address the long-standing issue of licensing expense and usage restriction imposed by suppliers of electronic resources.
Advocate for an increase in their budget allocation due to the cost of electronic resources. More time will be spent on building business cases for an increase in their library's budget.
Investigate the cost and management of a digitization program for selected hard copy resources.
4. Librarians Love Reports!
Librarians will always take up an offer to get more training and our Master Classes always play to a full house! The topic of Reporting was chosen by most of the librarians who completed our short pre-meeting survey.
We know managing and decision-making is based on data and Liberty provides a comprehensive suite of default reports as well as an Analytical Reporting module. So, there was a lot to cover. The recording of the meeting includes the Reporting Master Class. To view just log into Softlink IC's Client Portal and navigate to the Recordings section.
Jeovanny Rivera, our US based Technical Services Team Leader, delivered the class. Even those who use Liberty's reporting options learned some very handy tips and tricks.
Thank You!
Once again, we would like to thank all our Liberty users who attended the online Liberty User Group Meeting and took the time to provide us with post-meeting thoughts and feedback. We look forward to the next UGM which we hope a face-to-face meeting will be possible.
Make sure you keep your eye out for the upcoming Boot Camps. In the meantime, remember you can access a recording of the North American Liberty User Group Meeting, and previous UGMs held for our Liberty librarians around the world, by simply logging into the Softlink IC Customer Portal.