Softlink IC Blog
Subscribe to our quarterly update
4 Tips for Creating a Business Case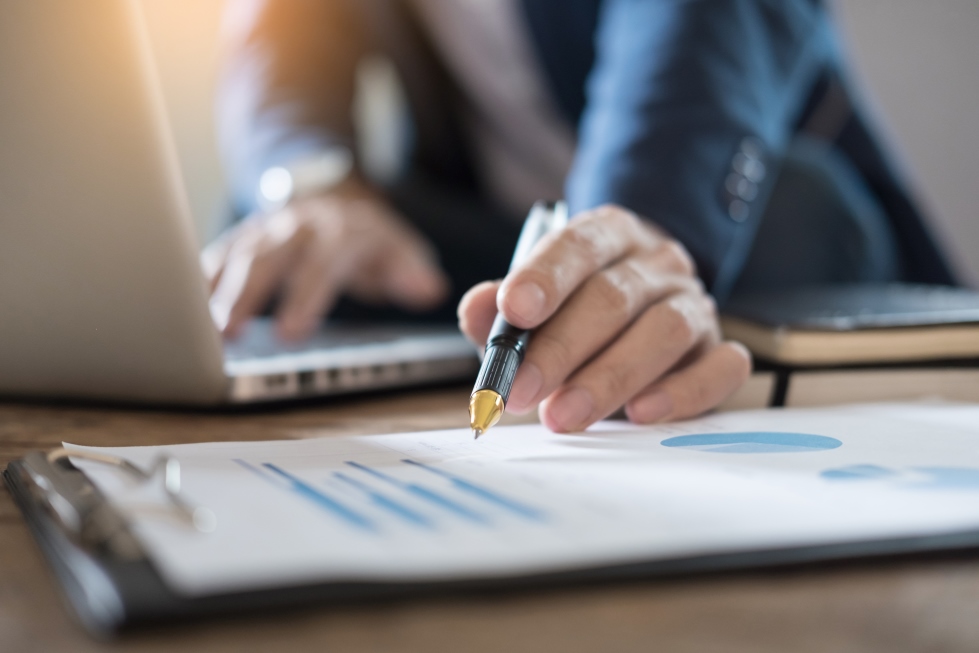 Whether your library is large or small, a library that isn't as efficient as it could be is frustrating. Businesses across many fields use libraries to make their workplace more efficient. But, if they don't have a Library Management System (LMS), there's every chance it isn't as efficient as it could be. Are you interested in adding an LMS to your workplace? When you can see the benefits but others can't, it helps to arm yourself with the right information. By creating a business case, you may succeed in introducing the right LMS to the company you work for.
Focus on the benefits
The people reading your case will need to see the benefits of an LMS immediately. Focus on the broader ones that apply to all workplaces first, for example:
Efficient access to information is imperative for businesses. An LMS will do that.
Library resources come in a range of formats. An LMS allows for access remotely from mobile devices or within the business offices.
Electronic information is easier to search through than physical texts.
Ability to provide additional services such as lists of curated information and interests notification
Easier reporting of usage and budget information
Administration tasks are managed more efficiently and streamlined.
It can facilitate continued professional development and self-lead training.
The list above isn't exhaustive of course. To strengthen your case, you should also focus on specific benefits. To do this, consider how the current system is failing. From your perspective as a librarian, what makes it inefficient? Some niche examples could include:
Legal staff struggling to find relevant case law.
Healthcare staff being unable to access resources with a strong impact rating.
The firm's trainees also struggle to find the right material.
Notification of new relevant or of interest difficult to disseminate.
Accurate analytical usage and collection value information difficult to produce
With the multitude of benefits you can argue, move onto strengthening your case with data. It is always about finding data to back your case!
Find workplace data to support your argument
Do you know how many staff members use the library? To find out, create a simple survey asking the staff if they access the library, and for what; for those that do not, ask why not? Provide suggestions as to what they want from the firm's library, making sure you frame the survey questions for Yes/No responses and room to for them to qualify when the question calls for it (include a comment section at the end). Some example survey questions could be:
Do you use the library?
If not, why not?
Would providing an easier way to use library resources encourage you to do so?
What sort of access to material do you need? In the library and remotely?
Do you want to be notified when new or relevant information is acquired by the library?
If so, what?
Would self-help functionality be valuable – changing your details, renewing items etc.
Would the ability to access curated lists of material be beneficial?
What other services would you like provided?
With the right data, you can demonstrate to stakeholders that implementing an LMS will enable you to provide the services the organization's staff need and want. If your data reflects that an LMS will:
Make access and use of the library's current resources and services
More time efficient and
Will ensure the firm's staff will use it because of a sense of ownership
Enable additional value added services that are currently unable to be implemented due to a lack of time or library staffing.
Those benefits in turn will benefit the business as a whole. Better managed information, better services, better use of resources, reportable data. Implementing an LMS has great benefit. It is a matter of providing a strong argument for how it will.
Provide some vendor information
While those to whom you are presenting your case might not be familiar with what an LMS is, explain it, using everyday language. Avoid using jargon that could prove off-putting as they'll soon close their ears to potential benefits if your case is difficult to interpret.
Look for a vendor that has worked well with businesses such as yours. Ask them for case studies and present information that tells your audience how cost effective an LMS will be, how good your chosen vendor is at working with businesses such as theirs, and illustrate their strength in the market. You might also consider pointing out the vendor's reputation for providing strong ongoing support and different types of training they provide. You may decide it would be wise to provide information on more than one to pre-empt questions about why there is only one that fits your requirements.
Deliver reassurance
Anticipate questions and be prepared with counterarguments for your case. They are how you provide additional information and reassure your audience. Ensure you include comparative information such as pricing, functionality or off shored support call centers for example.
Common objections or questions you may face include:
What is the cost of introducing an LMS – the one off costs and the on-going costs
The cost and logistics of training staff to use it
How to measure whether it will become effective
Some counterarguments you should consider:
Be honest about costs and argue with well-researched financial and efficiency benefits that a fit for purpose LMS will bring.
Vendor provides onsite training and the value of training staff
How services such as help documentation, customer portal containing short help videos and documents will reduce future training costs.
Present case studies of how your preferred LMS has proven effective in similar businesses – legal, medical, institutes, or business organizations?
The aim of a business case is to frame it as a "why" proposition. Then provide information, backed up by data and arguments, and the appropriate solution that reassure your audience of the benefits to considering the purchase of a library management system. Focus on and argue positively on the benefits of the LMS to the business and its staff. If you can do that effectively, success in getting funding for your LMS becomes more likely.