Softlink IC Blog
Subscribe to our regular updates
4 Ways to Secure and Protect Your ILMS – Part 1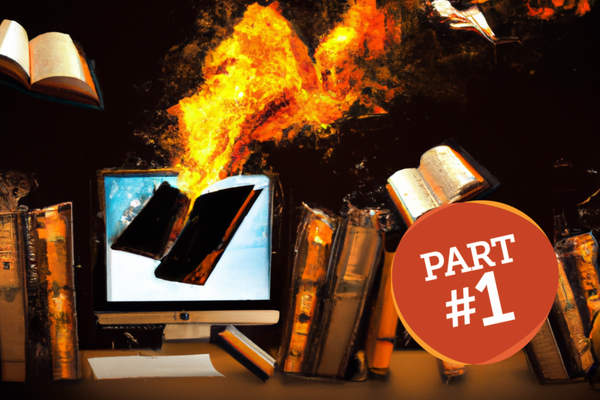 Must-haves for Software Security
Securing organizational data, documents and resources with appropriate security is nothing new for knowledge and IT professionals. Softlink IC knows information industry professionals are focused on curating valid, verifiable information, and protecting access to sensitive data. Let's look at how Softlink IC protects our products and your data.
How we Protect our Products
Softlink's secure Cloud Hosting is protected with ISO security standards and delivers 99.9% availability through our secure high-speed data centers, managed and monitored by the Softlink technical team. This is already a reliable, world-class service. However, did you know we also:
1. Deliver regular updates to our software?
Updates include enhancements and often include solutions for issues identified as a threat to your data and operating systems. These are essential to protect your organization from a range of threats that can cause inconvenience, or worse, devastating loss of data. Good news if you're a library or knowledge center using Liberty or illumin hosted with Softlink: your software updates are automatic.
2. Provide regular backups and backup plans?
A good backup strategy ensures you will always have a safe copy of your data. It enables you to restore most data in case disaster strikes. More good news for customers hosted with us, we take care of data backups! Not only do we have backups of your data, all data centers include multiple backups for power, and internet in case the worst happens.
3. Provide a secure URL to our hosted customers?
A secure website is one that includes a padlock icon in the browser's address, this will indicate the data is encrypted. Encryption protects data from bad actors while enabling remote access to your organization's sensitive information by authorized users on their mobile devices.
4. Offer Single Sign On (SSO)?
Managing passwords for new systems or applications can be much less complicated with Single Sign On (SSO). Liberty offers a SSO module that integrates with your SSO provider. It makes managing password security so much simpler and secure.
This doesn't end here! In this blog, we've looked at how Softlink IC protects our services. Stay tuned for Part 2 of this blog, where we'll look at how you can secure and protect sensitive data, documents and resources or modules in Liberty.
We take the security of our customers' data seriously. This glimpse into how we achieve this gives our customers confidence their data is safe with us. If you need any help or would like to learn more about these features, just contact our super Support Team. For those who would like to know more about Liberty, you can contact us here.