Softlink IC Blog
Subscribe to our regular updates
A Sneak Peek at Softlink IC's #gotknowledge2020 Survey Report!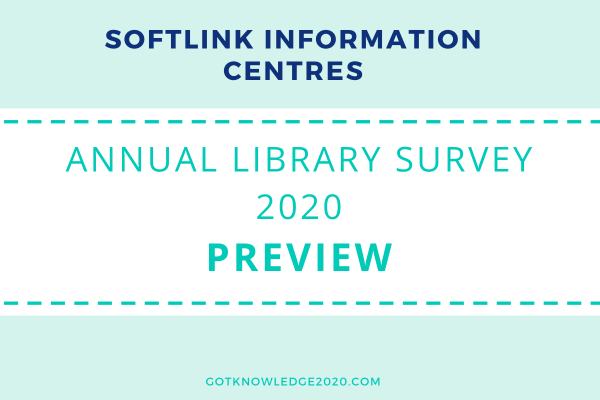 Softlink Information Centres (IC) would like to take this opportunity to once again, thank all who participated in our inaugural Softlink Information #gotknowledge2020 survey. The survey was designed to investigate and analyze work patterns, identify staffing, resource and budget trends, the services currently delivered and collect opinions on future trends.
The core commonality of knowledge workers is their commitment to sharing, so who better to ask! We were delighted with the number of library and knowledge center staff who responded.  And we appreciate those who took the time out of their busy work day to answer our questions, and let us know what they thought were the key future trends.
We got responses from those who use our library management system, Liberty and those who do not. It was amazing. Softlink IC deeply appreciates your willingness to help us gain further insights.
Since the survey closed on the 15th of July 2020, we have been working on collating and analyzing all the responses and comments.  The #gotknowledge2020 Survey Report is now almost ready for release.
For those who provided us with a contact email, the full report will be sent to you within two weeks. For anyone who would like to read it, the report will be accessible in December on the Softlink IC Blog site, so keep any eye out!
In the meantime, we would like to share an infographic that provides you with a few interesting results. We are sure it will whet your appetite for what's to come.