Softlink IC Blog
Subscribe to our regular updates
Access LinkedIn Learning™ Through Your Liberty Library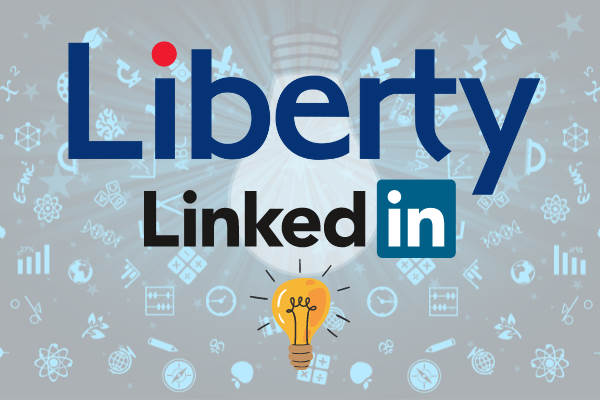 Published November 12, 2021
The range of resources and services today's libraries offer continues to expand. As well as the usual digital materials, audio books and access to online databases, many now offer free access to online learning databases like Mango™ for learning languages.
Another online learning database Liberty libraries are offering is LinkedIn Learning. It is an easy to access, comprehensive online learning database. It delivers benefits for the organization and the organization's staff. Better yet, it reinforces the library as central to the access of information and learning, and now LinkedIn Learning integrates with Liberty.
What is LinkedIn Learning?
An online educational platform, LinkedIn Learning helps people "discover and develop business, technology-related, and creative skills through expert-led course videos".
There are over 5,000 courses users can discover, complete, and track. Once users have completed any of the available courses, they can add those courses and related skills to their LinkedIn profile.
Online Learning is Another Service Libraries Deliver
The old saying "you learn something new every day", is not just a saying. It's today's imperative for organizations and their employees! The library is the ideal avenue to deliver access to online learning applications.
Many organizations understand there are many advantages to providing programmes and digital resources that offer further educational and upskilling opportunities to their staff. And the library is often responsible for the management of, and access to those online learning databases. Users logging in via Liberty are automatically authenticated, making access easy.
Many corporate and special libraries, for example, subscribe to LinkedIn Learning and offer access to the database to staff, via the library homepage. Staff simply access the library's homepage and navigate to the online learning database. Not only is it easy for staff to access, it keeps the library front and center in the mind of the staff reinforcing the value of the library. Everyone wins – the organization, the staff, and the library!
The Liberty ILMS Makes User Access to LinkedIn Learning Easy
Liberty, Softlink IC's integrated library management system (ILMS) integrates with LinkedIn Learning. Our customers love how the login information integrates seamlessly with Liberty. They know that that when any users access the online learning database via the library's Homepage, it is sure to be a streamlined experience.
Want to learn more about how provide easy access to LinkedIn Learning via Liberty for your users? That's easy as well! Just contact us. We are always happy to help.