Softlink IC Blog
Subscribe to our quarterly update
5 Reasons You Should Choose Your Old Library Management System over Liberty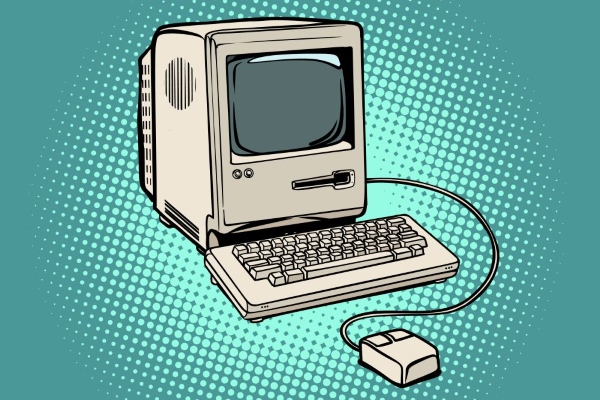 Now why would you want to do that, you may ask? While thousands of libraries all over the world use Softlink's library management systems, we acknowledge Liberty is not for everyone.
Don't get us wrong. We believe in our product and the value that it brings to our customers.
But at the same time, we're not big-headed or conceited enough to think that everyone loves our product.
In fact, if you fall into any of the categories below, then we admit that Liberty might not be the best fit for you.
Read on to find out more!
1. You find mobile devices annoying
Maybe you prefer people to turn off their mobile devices in your library. After all, they will probably make calls using their speakerphone, stream Spotify and turn your workplace into a disco, or use their smartphone to order pizza delivered directly to your research area! If that's your view of mobile devices, you probably don't wish to use Softlink's LMS, which has a highly functional mobile app.
The Liberty mobile app, Liberty Link, lets your borrowers search, borrow eBooks, borrow, renew and return resources – all from your mobile device. Your library may have resources around the building which patrons can locate and borrow easily, without having to bring them to the library. Electronic resources can be downloaded directly from the app and patrons can check their alerts and messages.
But, if you don't want to empower your users and keep your library relevant with trending technology, by all means, stick with your current LMS.
2. You don't want your patrons to access the library all the time
Who wants to be bothered by patrons trying to get information at all hours of the day? If you want your patrons to queue at your desk on Monday morning, waiting to get their hands on your resources and ask you questions because they can't find the information in your catalogue, you should probably stick with your current LMS.
If you like to put power in the hands of your users, Liberty LMS is cloud hosted so your users can access your library on the bus, in the office, at home, or in the bathtub! Imagine your users working late being able to get their hands on digital resources, locating and requesting other resources without having to wait for library staff to point them in the right direction.
3. You love talking to outsourced call centres and chat robots
We know that everyone needs help from time to time. If you're the kind of person that doesn't mind waiting a while for an answer, and you don't mind talking to someone from an unknown call center in another country, or an automated support bot then you should definitely stick with your current LMS vendor.
If you're happy speaking to someone who doesn't understand libraries (and the challenges you're facing) then don't call Softlink Support. Softlink Support staff have an office in your region, in your business hours and understand your problems. Plus, you can pick up the phone and talk to us, email us, or chat with us!
But if you don't love this flexibility, you're better off sticking with your current LMS where you can be another number in the queue, and they will get back to you… eventually.
4. You love spending your days on repetitive data entry and chasing patrons
If you are quite happy to spend your days emailing your patrons, chasing them for resources, and sending updates on new resources then you should stay with your old LMS.
If, however you want to spend time doing other, more useful jobs, Liberty can automate many of your repetitive tasks for you. You won't need to manually chase books or remind patrons to return them. With Liberty you don't even need to update your patrons on new resources you've added to the collection, as Liberty does this for you. With branded emails including your colour scheme and book cover images, your patrons will love getting library updates.
If you'd prefer to do everything the manual way, by all means keep your current LMS.
Full disclaimer: Softlink products are the worst software for people who love data entry, because Liberty automates much of this. The ease of use of our Z39.50 tools and our mobile app has literally brought librarians to tears.
But we get it — you love repetitive tasks, and have plenty of time to chase patrons.
5. You are a 90s retro fan, and can't let go
If you're secretly still stuck in the 90s, we don't blame you. We had Discman and pagers, the early Nokia phone and Palm Pilots. A time where mobile phone batteries would last a week, before touch screens and selfies, the 90s was everything for technology.
So, if vintage technology is your thing and your software that reminds you of this, then we respect that.
Bearing this in mind, your current Library Management System may be an excellent choice. It's an old-school software that hasn't evolved much over the last few years and was designed before the widespread use of the internet, and the iPad, tablet, or smart phone, and that's great.
Liberty was one of the first web-based LMS around and has been changing and improving ever since. With cloud hosting, iPads, the Liberty Link mobile app, and mass digital storage, Liberty has kept pace with the changing world and lets your library stay modern and relevant.
However, if you do love your card catalogue, and Windows 95 compatible programs, you should stay with your current LMS.
Liberty vs Other LMS: a final word
Here at Softlink, we're always upfront and honest. And we believe in telling it like it is.
We're not going to pull out all the stops and try and convince you, because we know you'll be much happier using another software that's more suited to you.
But if you've read through our entire article, and you can't relate to anything we've discussed above, then Softlink might be for you after all!
What are you waiting for?