Softlink IC Blog
Subscribe to our regular updates
How to Get Your Library Ready for the New Year!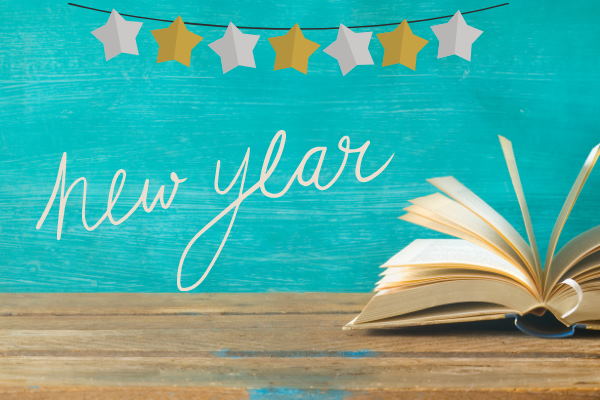 2020 has affected everyone's time perception. Our points of references have been skewed! Softlink IC gets it! So, we thought we'd help by suggesting some end of year tasks that should be considered by our Liberty users. It is, after all, a library management system that is your best friend when it comes to getting things done quickly and efficiently.
1. Stocktake
Performing an end of year stocktake of your catalog is crucial. It ensures your catalog records are as up to date and accurate as possible.
Liberty makes stocktaking your resources easy when you can use your smart device as a portable barcode scanner. No mess, no fuss, and no reason to put it off!
2. Acquisitions Budget Rollover
The Liberty Acquisitions module has a built in, flexible, easy to use budget rollover feature, no matter whether you operate on a financial year or calendar year. For libraries that operate with a calendar year budget, roll over your budget. It ensures you start off the new year with your budget in place.
The process automatically:
Adjusts the financial year date and generates a copied set of new budgets, based on your previous year's budgets.
Rolls over the remaining amounts and outstanding orders if you wish.
It could not be any simpler than that!
3. Circulation Management
Each year we recommend reviewing your lending rules to make sure they are up to date and relevant to your borrower usage. This is also a great opportunity to review your borrower records to identify expired memberships.
You can choose to:
Bulk renew memberships for a predetermined number of years.
Complete a bulk deletion of expired borrower records.
The choice is yours. This step ensures your member records are updated. It is another way to secure access to your Liberty system.
Now is also a good time to reset public holiday dates for 2021 and amend opening hours if they are to change in the new year. These simple tasks, done before the end of the year, will pre-empt the need for staff to fix due dates and individual membership updates "on the fly" in the new year.
4. End of Year Reminder Notices
If applicable, make any changes to your reminder notice templates. These notices can be customized to:
Remind users of their outstanding loans as a special one-off email or a series of reminders.
Provide a print notification to inform everyone of any deadlines and closed periods.
Running all the necessary notices is quick and easy. Once you update your notice templates, that's it. The automated Housekeeping process will send them as scheduled. Alternately, you can run them manually if preferred!
5. Statistics and Usage
Liberty not only tracks your borrowers' resource usage. It also makes it easy to report on your most popular and least popular records, as well as other useful information such as unsuccessful search phrases entered by your users.
It is quick and easy to identify any collection management and information issues that need to be addressed in the new year, such as:
The purchasing of additional copies of popular titles.
Additional titles for specific collections.
Items that need to be monitored as candidates for weeding.
You can also:
Update your dictionary for any user search terms not included.
Update or create user guides or training sessions that will be useful for your users.
Forward planning is a breeze when you use the statistical reporting features available in Liberty.
Completing end of year tasks means you can start the new year ahead of the game. No rushing to change closed dates, no chasing up outstanding items that will be needed by others. You have the statistical data needed, your budget is set for the new year and any collection management requirements are identified. If you need help or more information on your end of year tasks from our Softlink IC Support team, just contact them.