Softlink IC Blog
Subscribe to our regular updates
Meet Softlink IC at the 2022 American Association of Law Libraries (AALL) Conference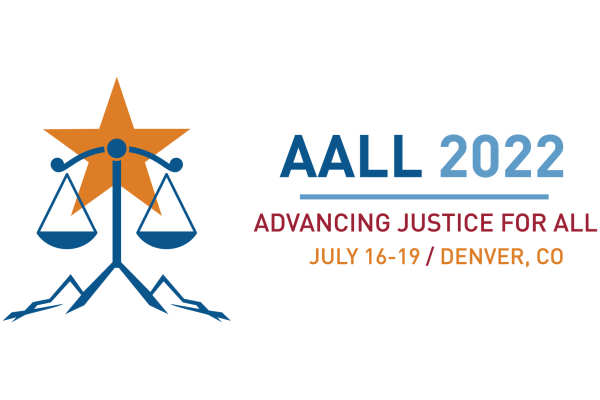 Softlink Information Centres (Softlink IC) will be at the 2022 AALL conference! It's going to be a great opportunity to show off our integrated library management system (ILMS) Liberty and our research management product, illumin. We'll have members of our team onsite ready to say 'hello!'. Visit our booth to snap a picture with the very dapper Alex the Alpaca and find out more about Liberty and illumin!
About AALL's 2022 Conference
After two years of Virtual Conferences, AALL is thrilled to announce the 2022 AALL Annual Meeting & Conference to be held July 16-19 at the Colorado Convention Center in Denver, Colorado.
Themed 'Advancing Justice for All', the 115th AALL Annual Meeting will include preconference workshops and more than 60 educational programs on topics such as teaching critical and alternative legal research; providing access to justice with remote services; and managing news and information overload.
Gain valuable networking opportunities with legal information professionals and access a bustling exhibit hall, where conference attendees can interact with vendors and discuss the latest marketplace innovations.
About Softlink IC
We provide library, knowledge and research management solutions. Our products are used by hundreds of businesses around the world from some of the largest multi-branch law firms to parliamentary libraries. We combine the latest technology with ease of use and affordability so that you can adapt, grow and deliver better services to your users.
Softlink IC specializes in knowledge, content and library management systems and request management systems for special, education, government and corporate information centers and libraries. We also provide digital asset management, equipment tracking and lending systems. Their solutions are offered as SaaS, locally installed or fully hosted.
About Liberty
Liberty is a modern, cloud-based library management system that has the flexibility to suit your organization's needs and is powerful enough to get you the results for your library.
With a clean, contemporary look and a simple menu structure, even the least tech savvy user will be able to quickly and intuitively navigate Liberty to get the results they need. Staff and users can access the fully functional, responsive and easily navigated interface on a range of devices, allowing for easy access on the go.
About illumin
Manage your organization's knowledge with illumin. It's the perfect tool for knowledge and research management as it collects, records, quantifies and précis's queries and answers provided to staff and clients. The knowledge base becomes a comprehensive, audited database of relevant information that can be easily shared.
illumin features a flexible, customizable request and response management interface. Increase your productivity and streamline the management of requests with illumin.
If you're not attending the conference, and would like to speak to one of our team, do not hesitate to contact us. We would be happy to answer any questions you have or organize a demonstration.