Softlink IC Blog
Subscribe to our regular updates
The Rise of In-House Lawyers – They Need Knowledge Managers Too!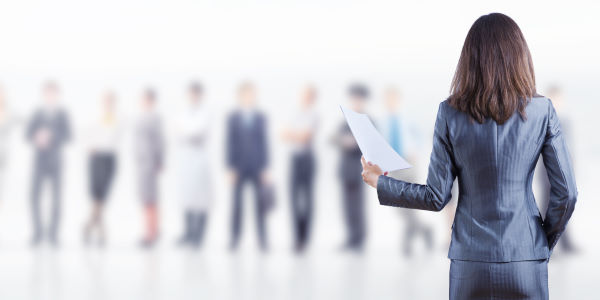 The legal sector has been subject to significant disruption since the GFC. Law firms have found ways to cut operating budgets by outsourcing some paralegal and research services to service providers. More recently, there has been an increasing move by organizations to build their own team of in-house lawyers. Softlink IC is following the in-house legal trend. It has the potential to provide opportunities for library and knowledge centre researchers.
The Traditional Legal Career
The career path of a fresh law graduate usually involves starting at the bottom of a law firm, doing research, writing, and case files preparation. Those who began their careers with boutique law firms gain exposure to a specific area, for example, family or personal injury law.
Whatever path associates aspired to, their main goal was to climb the ladder, until they reached the partnership rung. This traditional career path is being disrupted by the rise of in-house lawyers.
In-house Legal Teams is a Global Trend
Working in-house does present many lawyers with a steeper learning curve. In many instances, they need to learn about the organization and what laws apply and how. Those involved in the global business environment cover a variety of practice areas, including international law. Some have ventured into different practice areas on occasion, finding the experience both challenging and a great learning opportunity.
Australia
In Australia, the findings of the Royal Commission into Misconduct in the Banking, Superannuation and Financial Services Industry has been a catalyst for the increase in building in-house legal teams. The commission's recommendations will see changes to policies and regulations. This has prompted organizations to reassess their practices from a legal standpoint. Companies, particularly in financial services and insurance, are moving to expand in-house legal expertise to meet the new requirements.
Growth driven by infrastructure projects, corporate mergers, new market entrants, and regulatory matters is increasing the need for more in-house lawyers. According to the Law Society, growth in the Australian in-house legal sector had been quite steady, reaching 59 percent in 2016 from the previous five years. To compete with traditional legal firms, they are offering attractive incentives to recruit top legal talent.
USA
In the US, there is also a noticeable increase in the number of lawyers working as in-house counsels. They posit that one of the most significant advantages is their deeper involvement in the business. It gives them a better understanding of how the law and applicable regulations affect various aspects of the company. It gives them a more holistic view and a deep sense of responsibility to the business as a whole.
The UK
The 2018 Global In-House Report identifies that the market in the UK has grown over the past 20 years with many FTSE100 companies having large in-house legal teams.
A 2017 Law Society report into the UK legal sector found that one-fifth of lawyers are working as in-house lawyers for either commercial or not-for-profit establishments. In many instances the reasons for the growth matches those in Australia and the US.
UK lawyers, like those in other countries, find the opportunity to work in different areas of law that apply to the business beneficial. They are seen as "strategic business partners" within their organization. Many lawyers are looking to influence corporate strategies and take ownership of the business.
The experience they gain working in the business sector has value not only within the organization but is advantageous for their future careers.
The findings in Australia, the US, and the UK, suggest that the historical appeal of private law firms is being challenged.
They Too Need Access to Knowledge Staff
In-house legal teams need access to knowledge staff in the same way as those working in traditional legal firms. Ensuring in-house legal teams have access to knowledge management and research staff saves time. And, as the saying goes, time equals money!
Investing in knowledge and research specialists and innovative technology is a wise investment. Implementation of a great library management system (LMS) like Liberty and a knowledge and research system like illumin, ensures the investment in knowledge staff is even wiser.
In the same way that most traditional law firms need a library management system (or ILS) and a research management system, so too do in-house legal teams. Having the right technological tools, and specialized knowledge staff, frees up legal staff to do what they do best.
Conclusion
More and more organizations are building in-house legal teams. The steep learning curve for in-house lawyers means there is a need to provide strong support and services for them. Organizations need to implement the information technology and specialists as do traditional law firms. Let the lawyers do the "lawyering" and provide them with knowledge specialists to provide the research services they need.