Softlink IC Blog
Subscribe to our regular updates
The 2021 Digital Library Boot Camp Series Blast Off!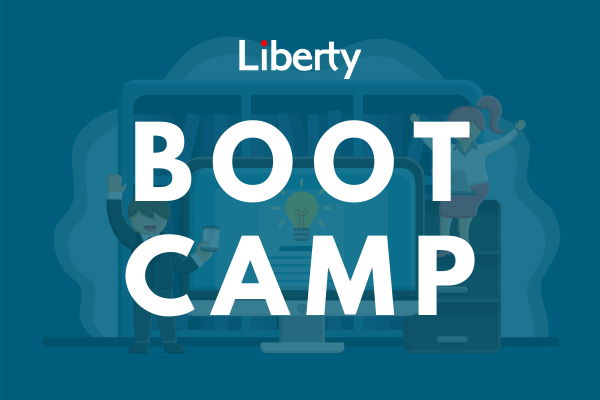 Published February 25, 2021
Softlink IC's innovative boot camp series kicked off this year on the 3rd and 10th of February.
As everything digital is the focus of library staff, we decided our first Northern and Southern hemisphere boot camp sessions for 2021 would be how our customers can manage the library's digital resources using Liberty v5.
Some highlights included in the session were:
Copyright management
Embedding PDFs
Securing resources
Generating Email newsletters
The number of our customers who registered to attend both the Northern and Southern Hemisphere sessions was record breaking! It was the most talked about and attended boot camp in the series' history.
To give you an idea of just how happy attendees were with Aaron and Zane's boot camps here's some of the feedback we received –
"After an inspiring Virtual Bootcamp this morning, we are envisioning a lot of positive and wonderful changes on our Library systems."
"The Bootcamp today was really good! It's helpful to have use case scenarios and then talk about what functionality we can use."
"Thanks so much for the training on Tuesday. We are all still talking about it."
We look forward to even more registrations and attendance for the next in our 2021 series. So, keep your eye peeled for our next boot camp registration invitations and check out our Events page for to keep abreast of planned activities!
A History of the Boot Camp
Always keen to learn, it became increasingly difficult for of our customers to find even 3-4 hours let alone a whole day to attend other scheduled training events. Thus, the boot camp format was devised to provide a series of short, sharp, tightly focussed training sessions to make it easier for many of our time poor Liberty users to attend.
Seems we are on a winner!