Softlink IC Blog
Subscribe to our regular updates
How to Increase Your Library Clicks! Read Our 5 Top Tips!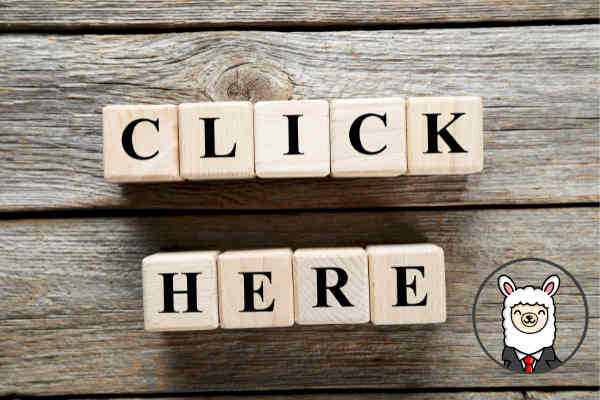 Libraries are literally knowledge centers that serve corporations, specialized research disciplines, academia, and members of the public. But how do you let people know what you've got? And how can they get to it? At
Softlink
we believe that marketing your library and its resources, both physical and digital, reinforces the value and the personal 'experiences' they offer. If you want to get more visitors to your library catalog, here are our top 5 tips to help you increase your library clicks.
1. Integrate Your Catalog on Your Website or Intranet
Integrating your catalog into your organization website or intranet is our #1 tip to get noticed. Use tools to create embedded search boxes, carousel displays and more! Make it a breeze for people to find you and 'click through' to the content they want. How about creating integrations for:
Carousel displays so you can show off new resources and their covers.
Information boxes to advertise the library's services.
Links to 'Tips and Tricks' on how to use the Homepage features, how to search or explain the self-help options.
Slide shows of events, exhibitions, or industry news.

2. Translate and Re-name Your Content
Did you know Liberty allows you to configure field names and labels? This feature is a little hidden gem! In Liberty, you have the flexibility to create and rename field names and labels to terminology that is relevant to YOU and YOUR patrons.
Make the catalog personal and relevant to the people who use it most, you might change 'My Portal' to 'Membership Details' or 'Borrower Profile'.
If you offer services to patrons in other languages, you can even include translations!
3. Use Visuals
Our third tip is all about making a great first impression. Put your best foot forward and make the first impression your patrons get of your catalog engaging and visually appealing. Engage your users with images and covers from your resources (both digital and physical). Add some resource sliders or carousels to catch the eye of your patrons!
Really think about the real estate you want to use on your OPAC or catalog homepage and what will give you the best value. Will your patrons like clickable images? Is it links you're looking for? Will text win your patrons over? Do you want your content in columns? All these questions and more certainly get you thinking about how you can win over visitors to your catalog!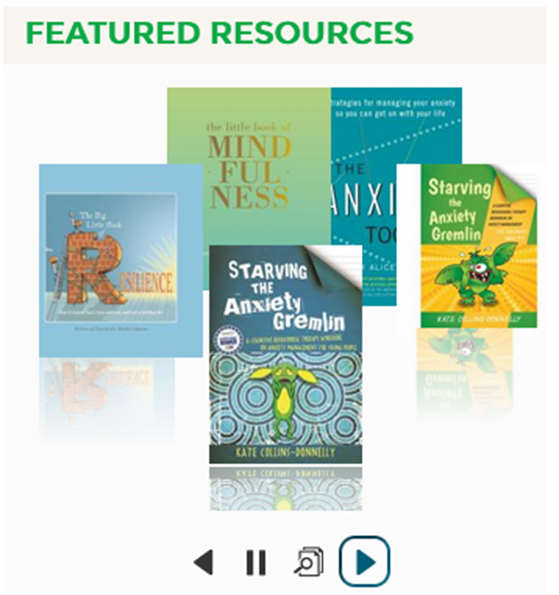 4. Report on Usage
To really find out what users love about your library, make sure you report on catalog usage. A comprehensive reporting suite in your ILMS will give you a better understanding of what your users search for, what they click on, and even better, you'll learn how to increase your library clicks and promote the content that they love!
Who said running reports was boring?! Use the powerful reporting capabilities of Liberty to find out if your users are searching for material you don't have … seems counterintuitive, but trust us, use this information to better serve your patrons and build your collection!
5. Configure Current Awareness and Newsletters
How do your users find out what items you have in your library? You could send out newsletters or use a current awareness service. If you send out electronic emails or newsletters, make sure you include links back to your catalog for locating the resources, to increase your library clicks.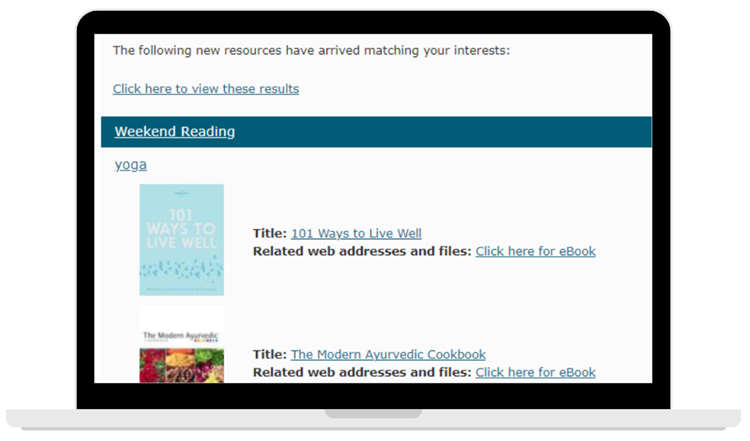 Read more about the value of a good current awareness service here! And you can read more about important email notifications you should be sending here.
Promoting your library can make such a difference to your library, information, or resource center. It's so important for library staff to broadcast their presence and value to ALL their organization's employees, users and potential users. A great, web-based, feature packed library management system like Liberty works with library staff to do just that. Don't take our word for it, contact us and one of Softlink IC's Sales staff will show you how.