Softlink IC Blog
Subscribe to our regular updates
Is Your Current Awareness Service the Best it Can Be?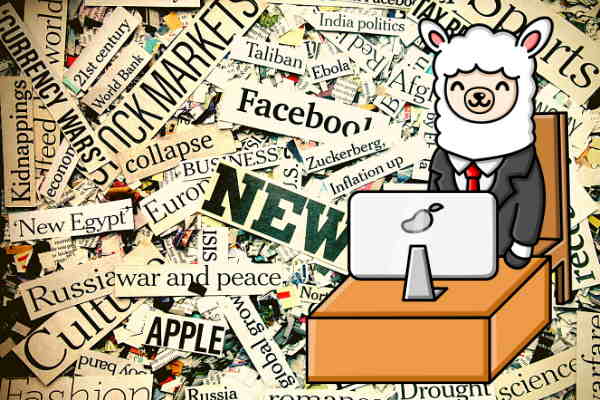 Published October 8, 2021
The digital era is resulting in less direct physical interaction between library staff and the library's users. Current Awareness is an increasingly 'must have' feature for any integrated library management system (ILMS) as an effective way to keep the library, its staff, and services front and center in the minds of existing and future users.
A Current Awareness feature has been long-standing functionality in Softlink IC's ILMS, Liberty. Keeping our finger on the pulse of future trends, and in consultation with Liberty users, enhancements are continually added to ensure it meets the future needs of library staff in managing relationships, and communications with their users.
The Value of a Good Current Awareness Feature
In a digital era, library staff need to find ways of keeping in touch with their users regularly. With less and less of the traditional foot traffic, library staff needed to find different and innovative ways to engage with their users.
These days there are several ways library staff can do so, most notably:
A Current Awareness facility to personally contact users about new resources.
The designing and regular updating of an engaging Homepage.
Emailing regular newsletters
In this blog, we look at Current Awareness.
What is Current Awareness?
Current Awareness is a service provided by library staff to alert the applicable library users once items, on subjects that are of interest to those users, have been added to the catalog.
A Current Awareness service minimises the need for users to continually search the library's online catalog for valuable, new items.
For the library staff, implementing the service for their users personalizes the library experience. It increases the image of the library as the place to go for information service needs.
Is it Complicated to Manage?
Managing a basic Current Awareness process manually can be somewhat complicated and time consuming for library staff and can impact the time it takes for users to be alerted to the new items of interest.
Staff need to create and file a document which lists users and the corresponding types of items those users want to be alerted to, whenever relevant items are added to the library catalog.
Items of interest to users could include:
Journal articles
eBooks
Research documents
New podcast issues, blogs, YouTube videos, and more resource available via RSS.
Whenever staff add items to the catalog, they check those items against the list of users and their interests, then send the alerts to the applicable users.
Using an ILMS that includes an automated Current Awareness and alerting process makes the whole process easier and more efficient.
But no matter how library staff manage their Current Awareness process, it is a valuable service.
An ILMS Should Do the Basics and More, Automatically!
For library staff, using Liberty's Current Awareness feature, managing the process minimises the time and effort needed. It covers all the basic requirements and then some!
It includes a number of outstanding features that takes managing Current Awareness to a higher level, for example:
RSS feeds to automate the addition of new blogs, videos, podcasts, and more to the catalog.
A dashboard that includes the alert schedule.
The ability to bulk update borrowers (users) to Interests.
Advanced, configurable delivery groups where emails can be scheduled, for example, multiple runs each day or only on certain days of the week.
Email tracking which enables library staff to report on the number of links clicked.
Interest alert emails preview.
Priority sorting of interest alerts.
A condensed report format for high volume alerts.
Our Development Manager, James Martin together with our COO, Sarah Thompson, keep abreast of future trends as well as reviewing suggestions submitted by our customers. This ensures Liberty continues to meet expectations. As James notes:
"Everyone in the development team works hard to implement enhancements and new features to Liberty. The team is very conscious of the importance of features like our state-of-the-art Current Awareness. Liberty is a constantly evolving work of art!"
Current Awareness is a must-have for busy library staff who want to maximise proactive contact with their users in the digital era. Interested in finding out about Liberty and its outstanding Current Awareness feature? Just contact us and we will be happy to help! Or better yet why not book your own private demo?