Softlink IC Blog
Subscribe to our regular updates
A Beginner's Guide to Offering Digital Resources in Your Library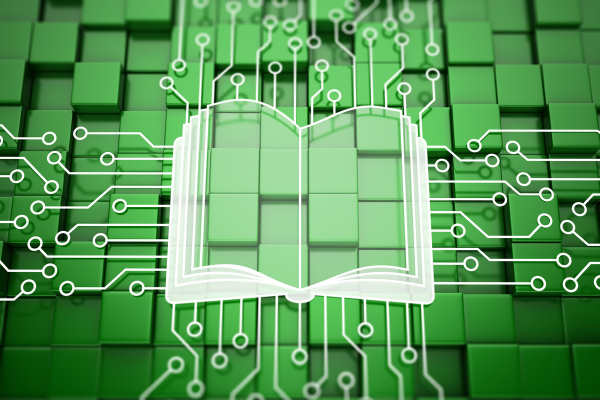 Published December 17, 2021
Librarians understand digital resource collections are an increasingly important way to increase their reach and value to their library users. But what do librarians need to consider and how do they go about providing digital resources? Softlink IC gives librarians a brief overview of how to ensure their library embraces the digital library resources revolution.
Why Provide Digital Resources?
Convenience! Library users increasingly expect to be able to access resources anywhere, anytime on their mobile devices without needing to physically visit your library. Consider how advantageous it is for your users to remotely:
View documents and images.
Download electronic journals, articles, and ebooks.
Watch podcasts.
Where to Source Commercial Digital Materials?
There are several ebook vendors who cater for resources, required by libraries from libraries of all types. Vendors include:
OverDrive.
Wheelers.
Proquest Ebook Central.
Ebsco eBooks.
In July we posted a blog that provides information on sourcing eBooks you will find valuable.
Your preferred commercial journal subscription agency offers titles in both electronic and hardcopy formats. Vendors include:
What About Digitized Resources Created In-house?
There are many resources created in-house such as training videos, documents, legal cases, architectural drawings, and images. These can be offered in digital form for your users' ease of access.
Does your organization require the submission of in-house resources to the library for cataloguing, after which it is accessible to staff, subject to security? If not, why not advocate for it! As a managed repository of internally created and externally sourced digital resources, the library is the center of your organization's information universe.
Increase Your Digital Offerings With RSS Feeds
A great source of digital material, much of it free, can be sourced from RSS feeds. They are a great way to boost your digital offerings without blowing the budget. Useful RSS feeds include:
News sites
Podcasts
YouTube channels
Blogs
Digital resources offer your users an easy and convenient way to access the information they want and need 24/7.
Don't forget to promote your increasing digital resources. Let them know what's new and how convenient it is for them to access eresources and watch those usage statistics climb!
Does Your ILMS Make Digital Transformation Easy?
Does your current integrated library management system (LMS), make it easy, or even possible, to provide your users with easy access to digital resources like Softlink IC's Liberty does? Here's a few questions you need to consider:
Does it include an easy to access and navigate homepage?
Can your library's homepage be accessed anytime, anywhere?
Does it enable you to clearly identify digital or electronic resources?
Can your digital resources be searched alongside your physical ones?
Can digital resources be viewed from within your system rather than navigating your users to a vendor site?
Can you easily catalog RSS feeds to increase your free digital offerings?
Talk to Us!
Would you like to discuss how the digital revolution is a great opportunity to reinforce the value of your library's services in the minds of your users and your organization? Find out how our integrated library management system Liberty can be your best digital partner. Just contact us. We will be happy to answer your questions.