Softlink IC Blog
Subscribe to our regular updates
Using RSS Feeds to Boost Your Digital Resource Offerings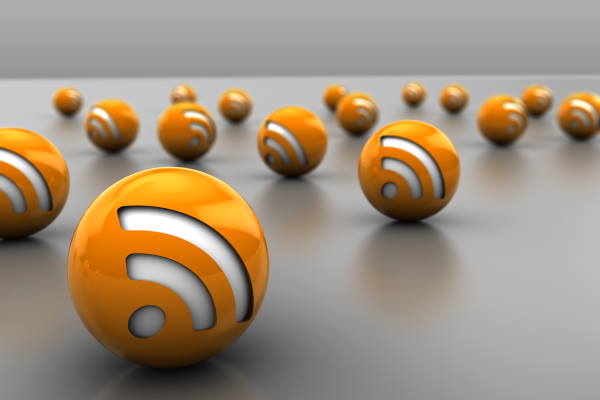 Librarians love finding ways to increase information offerings to their users. There is so much content on the internet that is regularly created, posted, and broadcast, on a regular and semi-regular basis. There is much of that content, librarians would love to add to their catalog.
But how can librarians add new digital content quickly and efficiently whenever it becomes available? Never fear, for our Softlink IC customers, using Liberty, our integrated library management system, the upcoming release will make that a breeze.
What Can You Catalog?
There are many popular formats of content which provide an RSS feed, much of it free, that our Liberty customers can add to their catalog including:
YouTube channels.
News.
Podcasts.
Weather channels.
Blogs.
In Liberty, you can catalog as many RSS feeds as you like.
How Hard is it to Catalog an RSS Feed in Liberty?
If you use the Serials module in Liberty, it's as easy as 1, 2, 3. Librarians can simply:
Create a serial record for the content in an RSS feed, for example, ABC News.
Add the RSS URL to the serial record.
You can even group RSS feed content. Grouping is useful, especially on news feeds that will have new content daily! That's it. The system will take care of everything else.
When Are the Feed Items Cataloged in Liberty?
The system will check each source daily for any new content. Any new content will then be automatically added to the catalog by the system.
What Information is Added to the RSS Resource Record?
Several pieces of information are added to the resource record including:
The direct link.
Details.
Date.
Description.
An image (if available).
Liberty will catalog the 20 most recent items from the feed when you add the RSS URL to the applicable resource record.
If the new feature excites you, make sure you upgrade to the release when it becomes available. Our hosted Liberty customers who use the Serials module will benefit from being upgraded automatically. As usual, the release notes will help you with cataloging RSS feeds. If you need assistance, you can always contact our super Support team.