Softlink IC Blog
Subscribe to our regular updates
Enhance Your Catalog Homepage in Just 10 Minutes!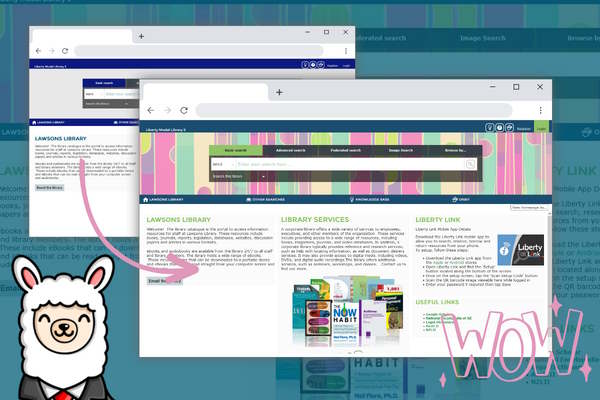 If your library doesn't have a brand yet, it's time to think about what would make the space recognizable. Can users and non-users alike easily recognize your homepage? If not, then there is room for improvement!
We know in this digital era; users no longer need to visit the library's physical location. They can access the library's homepage from anywhere. So, the look and feel of it needs to entice and inform users.
Library branding is important, but it's more than just putting your logo on your homepage and making sure that everything looks the same. It needs to speak to an organization's values so people know what they are getting into when working there – how you can help them meet their goals in this space, find the resources they need or some new inspiration?
Catalog Makeover Webinar
Softlink IC's website has a selection of on-demand resources, including a catalog or homepage makeover, this will give you some quick tips and tricks on how to easily design and brand your homepage taking it from drab to fab! Your homepage should be a place that employees instinctively think of as the most efficient place to easily find:
Curated lists of resource titles
Physical and digital resources
Research services
News
RSS feeds
Events information, and more!
Without giving away any spoilers your catalog should not be:
Cluttered with images, icons, banners and too much text.
Every image your library has taken … ever … of everything.
A color palate choice that makes you giddy.
Watch our webinar and see how easy it is to customize your homepage with Liberty. Our customization tools will allow quick changes so that designing a new layout doesn't take long at all! If you only have 10 minutes to make some changes, here are our top 3 suggestions, guaranteed to get you some 'WOW'!:
1. Use Liberty's Interface Set-up Wizard to make a splash with some new colors.
2. Easily create a carrousel of new items.
3. Upload a new splash banner.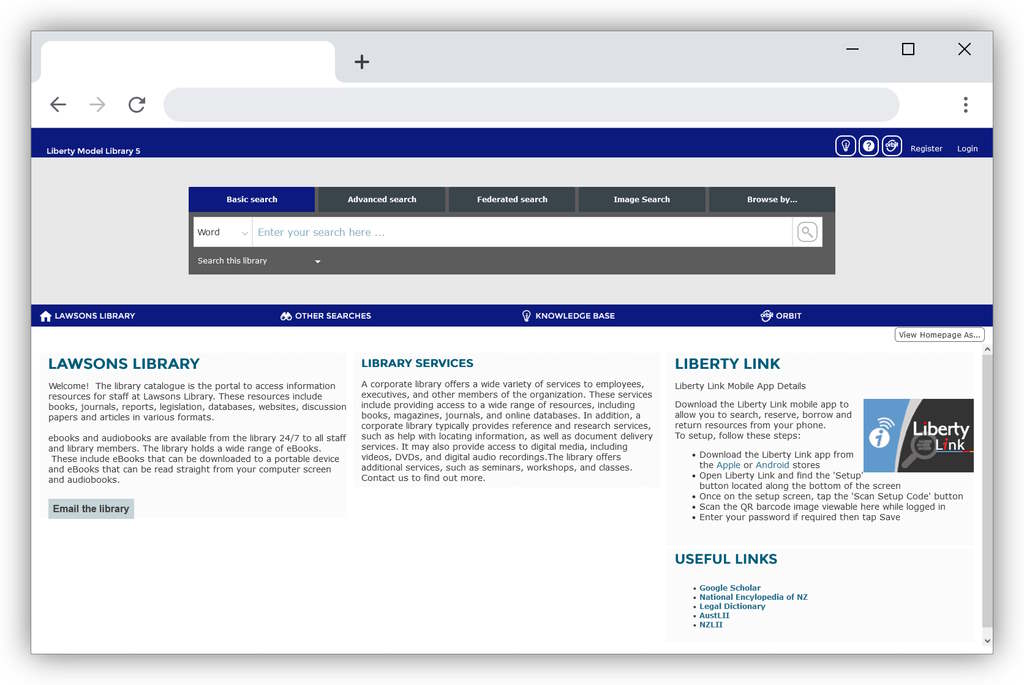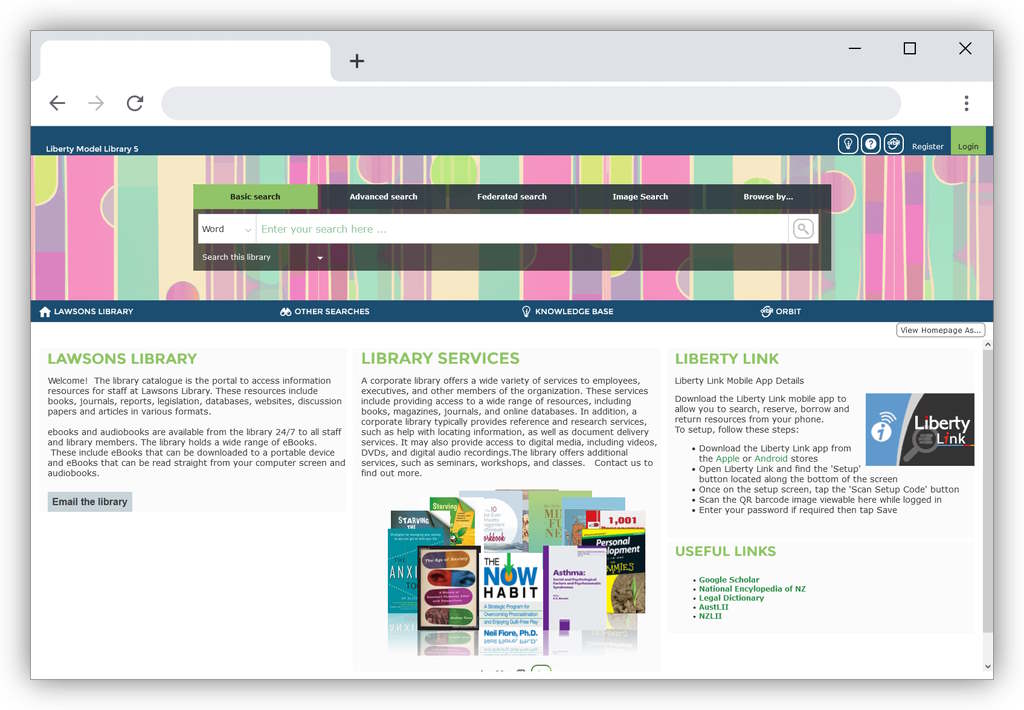 Does your integrated library management system (ILMS) provide easy to use customization tools like Liberty? If it does, there's no need to contract an external web designer or pay your vendor to update your homepage. You can easily add some WOW to your homepage.
If you think we could help you, contact us here or go to our website and use the Live Chat facility on our Liberty page. Remember to visit the resources section of our website to unlock our on-demand webinars.