Softlink IC Blog
Subscribe to our regular updates
Waikato Regional Council Case Study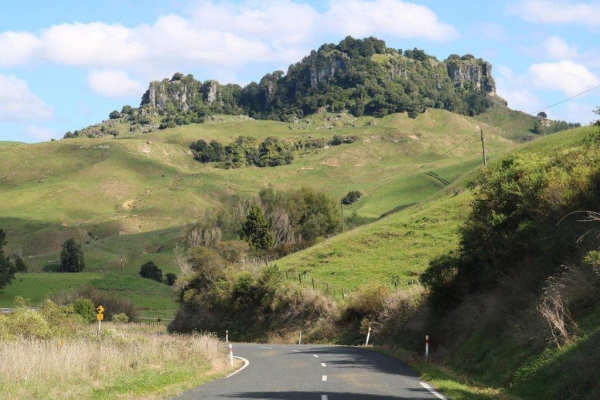 Our wonderful Liberty customer from Waikato Regional Council (WRC) started a revolution with their move to Liberty v.5! As long-standing users of Liberty (since 2005), 2020 was the year for a big change. An overview of their case study is the focus of this blog, and the full case study will be published soon.
About Waikato Regional Council Library
Waikato is a local government region in the upper North Island of New Zealand, the WRC library collection contains items in a range of formats, covering a range of subjects in their key research areas.
WRC has approximately 500 staff, 415 of whom are registered library users. The library's heaviest users are their highly specialized scientific staff ranging from coastal geomorphologists; wetland ecologists; geothermal, soil, freshwater and contaminated sites scientists, and a myriad of just about every earth science discipline imaginable!
A busy library with only one full time librarian and part time contractor, that also services several remote locations means that an easy to use, functionally rich Integrated Library Management System (ILMS) with an engaging, easy to access Library homepage was a must.
WRC Library Over Time
By 2005, WRC had budget allocation and approval to replace existing library management software and later that year, Softlink IC's Liberty 3.1 was installed. In later years, Liberty 3.5 was installed as the LMS of choice. Fast forward to 2020 where an obvious need had grown for a rich ILMS, this is where an upgrade to Liberty v5 happened.
WRC Today – Cloud Hosting
The move to Liberty v5 has seen some dramatic changes to the WRC library, both for users and staff. With the upgrade to Liberty v5, WRC included the option for cloud hosting. This has proven to be a valuable timesaver. Some of the benefits of cloud hosting recognized by WRC include stress-free upgrades to the latest version of Liberty. Even better news for WRC users is their library and resources are available anywhere, anytime via the cloud. The decision to enable Single Sign On (SSO) makes this access even easier!
WRC Today – Incredible Reporting
Another feature WRC takes advantage of in Liberty is the reporting capabilities which sit in the management, administration or 'back office' functions. WRC keep track of KPIs and statistics by using Liberty's powerful analytics interface which can help monitor and report on all aspects of the library.
In Liberty you can also create custom reports to focus on areas important to your library or knowledge center, further you can schedule reports and determine the format and recipient of these scheduled reports!
WRC Today – Engaging OPAC
Finally, WRC loves Liberty v5's engaging OPAC. Liberty provides easy to use customization tools for your OPAC, or library homepage. These tools make it quick and easy to change the library's look and feel, WRC has been able to easily deliver many value-added services such as lists of curated resources, upcoming events, and other information of interest to their users.
WRC has implemented and designed a dynamic, easy to access OPAC that delivers information and curated services.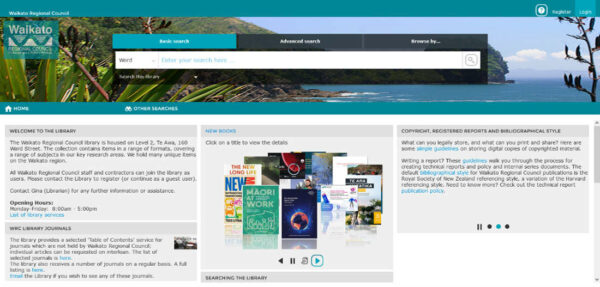 Subscribing to hosting services ensures Liberty is automatically updated for WRC. The library staff at WRC are supported by our awesome Softlink IC Support Team with prompt assistance and access to a support portal full of useful help guides.
Read the full case study from WRC soon, and to find out how Liberty will make your job more effective and efficient and delight your users, just contact us and let us show you how!