Softlink IC Blog
Subscribe to our regular updates
12 Days of Christmas 'Gifts' for Your Library Management System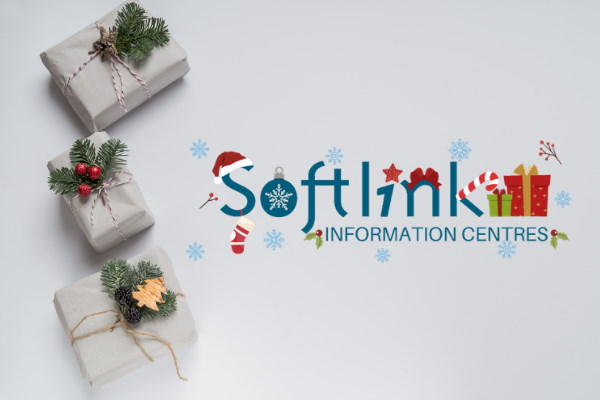 'Tis the season and thoughts turn to gift giving and receiving. For the most part, our thoughts don't turn to what we can give our library management systems (LMS) and its users. Getting a gift for your LMS is like giving a gift to you, your staff, and your users. How good are those types of gifts!
This week, we want to tell you about the first 6 of our fabulous 12 days of Liberty gift ideas you will find under the Softlink IC Christmas tree. Not only is there something for everyone, each one is a gift that keeps on giving! So, here are the first 6 of our great gift ideas. Pick one, pick a few, pick all.
1. Ho Ho Ho, it's SSO
Our Single Sign-On (SSO) module is one of Father Christmas' favorites. Why? Because it makes it easy for your users to get to you. Two birds with one gift! Imagine their delight when you tell them:
There's no need to remember multiple passwords.
It's easy to access their personal library.
Their login is secure.
Imagine your staff's delight when they no longer need to keep reminding users how to access the library.
Don't waste money on some cheap, noisy, fad toy that needs batteries constantly replaced, or worse, goes into landfill. SSO is a great gift for your LMS that makes both yours and your users' life easier. One no one will ever tire of. And, no batteries required, we promise.
2. What's this? It's MKR, our Massive Kris Kringle Repository
For our hosted Liberty users, may we say, selecting the Massive Knowledge Repository (MKR) is a very wise choice. You can plan your mass digitisation project without worrying about the significant cost burden of data storage. An economical, worry-free way to provide more digital content for your users. As we all know, digital is the way to go.
Are you:
Wanting to digitize more of your resources as well as purchasing digital material?
Cataloging increasing numbers of podcasts, videos, music, pdfs and more?
Digital resources may require less physical space, but storage costs can blow a budget! Spend that penny to save the pounds. Gift your LMS Softlink IC's MKR this Christmas. Start the New Year with more money in your budget to spend on fun stuff!
3. Give your staff a Serials Christmas sleigh ride
With the gift of Liberty's Serials module, your Serials staff will work smarter. Help them manage the library's physical and e-journal subscriptions easily with:
A wizard that makes creating your components and subscriptions a breeze.
A customizable predictions system.
An automated email alerts and notification feature.
Circulation lists.
Stress-free claims.
A cost effective and easy way of managing Serials. Now that really is a Christmas gift for your LMS, and your staff, that keeps on giving.
4. A Christmas stocking full of Federated Search results
Giving your LMS the gift of our Federated Search module means your users will find everything they want in one location. No need for them to remember URLs and logins.
You and your users can search multiple data sources, including your own catalog, in real time, direct from the Liberty search screen. Fill your search stocking with a load of goodies, in real time, in one go!
5. How about our sparkling AI Enhance. Start the New Year smart!
No need to mull it over. Our AI Enhance Liberty Link app for your staff's mobile device is a must. They just go together like Christmas and presents. This is the gift your staff will love when they find out they can:
Use the camera on their mobile phone to automatically download metadata into your catalog.
Text or image AI enhance does it all.
Have the tough taken out of cataloging.
Take the metadata entry load off your cataloging staff. They will think it's the best LMS Christmas present ever!
6. Is that our Copyright feature you just shook off the tree?
Now that's a lovely little gift! With the Liberty Copyright module, you can configure one or more copyright statements. Do you want your users to acknowledge a statement before they view and download files or resource attachments? With this little beauty you can:
Ensure your users are aware of copyright requirements.
Customize message to meet your unique needs.
The Liberty Copyright option is an easy way to inform your users of their copyright obligations. A lovely little gift that will provide you with years of use!
Go on, get your library management system gifts that keep on giving for everyone! We won't judge when you pick more than one. Want to find out more about of first 6 gifts? Just contact us. Then, keep your eye out next week when we pop the last 6 of our 12 days of Christmas gifts under the Liberty tree.