Softlink IC Blog
Subscribe to our quarterly update
2018. Softlink IC's Year in Brief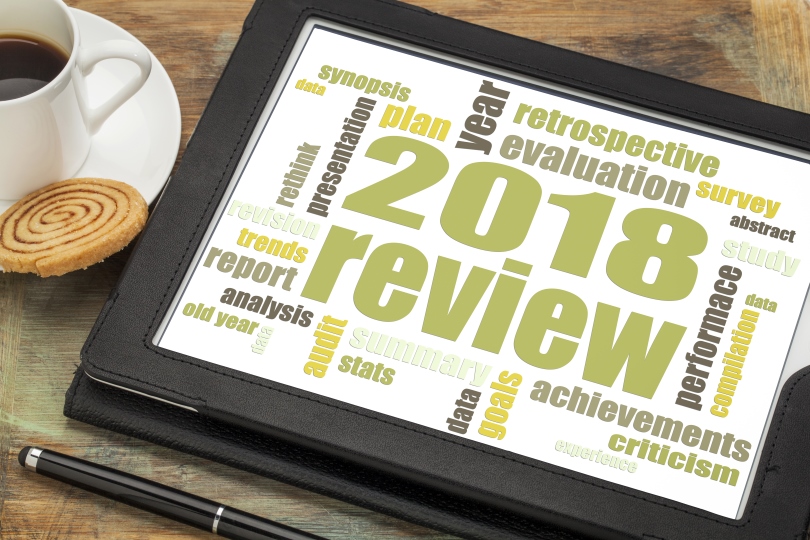 Can you believe it is February already! We have been busy finalising plans for this year's calendar. But before we let you know what is happening in 2019, we thought we would review what has been a busy 2018.
Liberty and illumin Releases
Our focus on continuing to provide Liberty and illumin users with innovative features saw a number of Liberty and illumin version releases that included new features and enhancements to existing features.
We will continue to monitor the expectations of the library industry and encourage you to submit enhancement requests. This will ensure our program of new releases in 2019 continues to meet your current and future needs.
Liberty (and an illumin) Virtual User Group Meetings (VUGMs)
Softlink IC's US based Customer Community Manager Maida Rubin presented three Liberty and one illumin VUGM for northern and southern hemisphere customers. Click here to read about the final VUGMs for 2018.
Attendance numbers at our VUGMs continues to increase. It is reassuring to know we are providing the opportunities you seek. We thank you all for your support and great feedback. Maida looks forward to presenting the 2019 series. The series has got off to an early start with the first for 2019 held on the 24th of January. If you haven't yet managed to attend a VUGM why not make it a goal for this year. We are sure you won't regret it!
User Group Meetings
The free Liberty User Group Conferences were held in New Zealand, Australia, and the UK in 2018. They were a great opportunity for us to get to know our customers better and for our customers to get to know each other. The presentations on new features, upcoming features, break-outs, and training were an added bonus! Click here and here to read about the New Zealand and Australia conferences respectively.
In the UK we were again fortunate to have the London meeting hosted. For the first time, a second hosted meeting was held outside of London in beautiful Edinburgh. Thanks again to our wonderful hosts Amy Pankiewicz from Reed Smith's London office, and the Royal College of Physicians of Edinburgh's Colin McDowall. Click here and here to read about the London and Edinburgh meetings.
Customer Training
2018 again included a comprehensive training schedule. There wasn't a month where one or more training days either on-site, in our Brisbane offices, or via the web were not held! All the training sessions were well attended.
On-site training around Australia and the Pacific region kept Sarah Thompson our Technical Services Manager, and Alex our Technical Support Analyst busy. Maida completed on-site training days in several cities including Boston, Philadelphia, and Chicago.
Boot Camps
Softlink ICs focus on customer needs saw us trial a new training format; one that delivered information in short, sharp bursts. And so, the boot camp format was born. The free boot camps consist of 2 x 1 hour sessions over 2 weeks on targeted areas in Liberty. Australia was the guinea pig as we sought to gauge whether the format would work for our customers.
The first boot camp was on the topic of Liberty's various search options and their advantages. The second covered the WebOpac's setup wizard and using the WebOpac to promote your library's resources and services. Click here to read about our first boot camps.
The format proved so popular more boot camps are scheduled for 2019, this time in both the northern and the southern hemisphere. In fact, the first northern hemisphere boot camps were scheduled for the last week in January and the first week in February. Keep your eye out for other boot camps coming up throughout the year.
Industry Conferences
Softlink ICs attended several conferences in 2018 including ALLA, ANTZLA and APLIC. Sarah Thompson our Technical Services Manager attended all. James Martin our Development Manager, one of our talented developers Emily Schultz, and Softlink ICs General Manager John Crook ably assisted Sarah on occasion!
It was an action packed year for Softlink IC.