Softlink IC Blog
Subscribe to our regular updates
4 Tips for Setting Up Your Library Blog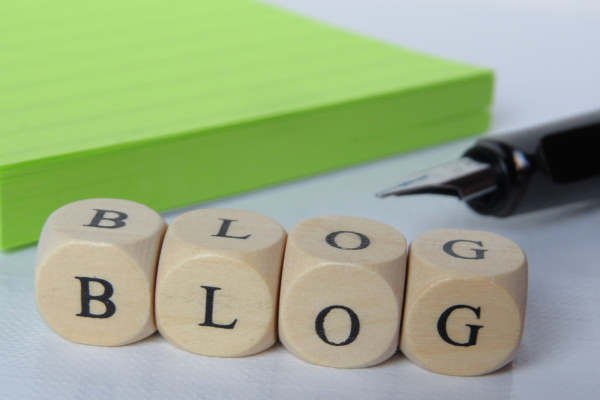 Published February 11, 2022
Have you been trying to find ways to promote your library other than through newsletters, mailouts, and reminder notices? Have you thought about blogs? Blogging is a way to promote your library and its services or distribute news that may be of interest to library users. Time dedicated to blogging can vary depending on how in-depth or short and newsy you want your blogs (articles) to be.
What is a Blog?
A blog can refer to both an article you post and the blog page where they're posted. You can decide how often you post blogs from daily, to weekly or monthly. You can also decide whether your blog is interactive to encourage comments or suggestions.
Blogs can be used for different reasons. Many librarians set up a blog as a means of interacting with other librarians about their sector, professional learnings or keeping up with industry trends.
Library blogs are set up to inform users and their organization about the library, its services, as well as disseminating information related to their business sector. Here are four tips for your library blog!
1. Visit Some Blog Sites for Ideas
There are some blogs which will give you an idea of topics of interest to your users you could blog about. Feedspot's Top 60 Library and Librarian Blogs is a good place to see what libraries and librarians are blogging about.
To access the Top 60 blogs, you may need to log in using your Google account. Some of the blogs you can access there include:
LisNews
No Shelf Required
Librarian
Library Connect
Internet Archive
Why not also check out Softlink IC's Blog page to get an idea of what blogs we post.
Blogs can be a great way to promote your library's services and inform your users and organization of current trends in your business sector.
2. Know Your Users
While blogging can be a good service to provide for your library users, there are a few things to consider:
Who is your audience – are they lawyers, scientists, engineers, researchers?
What style of blog would they be more likely to read – short and newsy or more in-depth?
What do they want to know?
Do you have the time and staff to create a blog to post on a regular, or even irregular, basis?
3. Scope and Content
Okay, so you have a really good idea of your users and organization's needs and what form your blogs could take. Next, consider the content and scope of your blog. Do you want to:
Promote the library's services and new resources?
Provide industry news and information?
Target specific members of departments in your organization? For example, those who do not take advantage of your library.
Or all the above!
4. Try a Blog Program
If you have decided setting up a blog is a real possibility, there are a few programs or platforms on which you can set up a free account such as:
Look for features you would like, such as a searchable archive, categories, ease of customization, and if you want your blogs syndicated to come up on your and other libraries' RSS feeds.
Using a free account is an ideal way to confirm whether including a blog on your library homepage can increase user awareness of the library, by providing unique and interesting information.
If you do decide to implement a library blog, make sure to let your users know whenever a new blog has been posted and make sure to include a link to it!
What About Your Integrated Library Management System (ILMS)?
Can you use your library's home or landing page to include your news? Softlink IC's ILMS Liberty has a dynamic homepage that can be used to promote all the latest library news, including your blog articles by:
Creating a customizable information box dedicated to news links, précised information, and internally authored and cataloged articles.
Include an RSS feed from the blog that can be automatically updated and promoted live on your homepage.
Want to know more about how your Liberty homepage can help promote your library? Just contact us.