Softlink IC Blog
Subscribe to our regular updates
A Fistful of Features! Top 5 illumin Features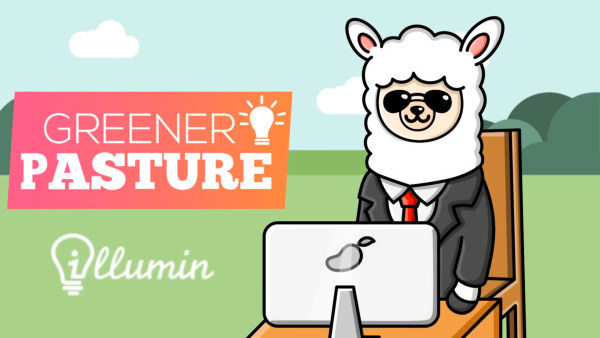 Has COVID-19 increased your request workload? Are your users discovering how great it is to have access to your knowledge center research services? Is managing your increased research load using spreadsheet or email even more inefficient now? Do you want to encourage your users to take advantage of your research skills?
If so, then it's time to have a good look at illumin, Softlink Information Centres' outstanding research and knowledge management solution.
What Does illumin Provide you With?
Softlink's illumin request management solution is customizable and easy to use. To tell you about all the features in illumin would need a small novel! To pique your interest, here are five top illumin features to consider!
1. Customizable Requests Forms
illumin includes a default request form. Authorized staff can also create customizable request forms.
Do you have different information requirements depending on the research required?
Does your organization have different naming conventions you want reflected on request forms?
Do you have teams with different requirements responsible for different types of research processes?
You can create custom fields to and label them to conform to your organization's terminology. Add as many as you need.
Custom fields and custom forms are more cost effective and time efficient. They make it easy for researchers to capture the user's information requirements.
2. Automatic Prioritization & Allocation
Research managers can create a list of priorities based on business requirements. Each priority created can include:
A description
A time-frame
Color-coding
An option to use as internal for privacy or security requirements
An option to flag default priorities for different requesters
The option to subscribe to other requests
Requests can be assigned automatically to a member of the research team. Automatic assignment and who is authorized to change assignees is up to you!
3. Dashboard
The illumin dashboard provides an at-a-glance display of metrics needed by research managers and staff. For researchers the dashboard includes:
An overall view of the entire team's performance and KPIs.
The displays for research managers provides the required metrics for their team.
The highlighting of requests that need immediate attention.
More filters to help researchers find the tickets they need to see straight away.
An Activity Feed. The feed displays updates to requests within the last 30 days, and the option to select an Activity Feed type.
Easier request handovers between teams in other locations.
For Research Managers there is also:
An option to display request traffic, recently opened requests, researchers, and top Knowledge Base articles.
A view where the can monitor their teams' performances, manage the requests, and measure their teams' productivity.
4. Knowledge Base (KB)
The knowledge base, built on requests and associated research becomes a major repository of your organization's valuable corporate knowledge your users can access and easily search.
Research requests, that include a KB category, are included automatically on the KB. Categories are used to group the included requests. Your users can either click on the Category to restrict the results returned or do a general search. It's up to them!
Any researched information included on requests flagged as internal will not be included in the knowledge base.
5. Analytical Reporting
illumin comes with a comprehensive Analytical Reporting module. Along with the provided reports, authorized staff can create, save, and reuse their own. Whenever reports are run, the data contained is live.
At the click of a button, display the data in text or one of over ten available graphical formats available There are over ten graphical layouts – from donuts to pies, to heat grids. Using graphs will enhance and professionalize your reports.
Once you have run your report, and selected your preferred data display format, it is ready to export in PDF, Word, or Excel. It could not be simpler.
With illumin, knowledge staff can manage requests and add the researched information in one place. Running reports and exported the data within the solution, is cost-effective and efficient. The workflows are simple and easy to change, and the results will impress.
So why not contact us to see what these illumin features can do for your knowledge center? We would love to discuss illumin with you and provide a demonstration. You will agree, it is a perfect fit for you.