Softlink IC Blog
Subscribe to our regular updates
An Outstanding Australia and New Zealand VUGM and Masterclass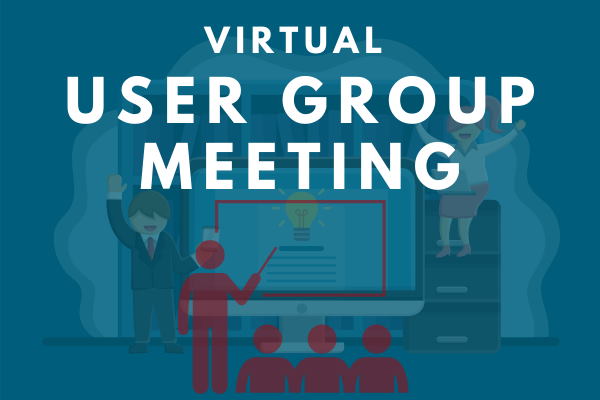 The Softlink IC team were delighted at the record number of Liberty users who attended the second online Virtual User Group Meeting (VUGM) and Masterclass. It would have been brilliant if we could have all met face-to-face but in these uncertain times that was not meant to be. Hopefully, next year!
It was an afternoon of great discussions, an overview of new features and a sneak peek at the interesting features we are looking to include in the future. Our ever-popular Master Class rounded off the meeting.
The Digital Library Panel Discussion
We had three terrific panellists who led a very interesting discussion on digital libraries:
Salila Bryant from ESR.
Paul Tudor from Tonkin + Taylor.
Cecelia Carol from the Department of Environment and Science.
Their discussion primarily focussed on digital resources and usage, highlighting the importance of:
Balancing a digital and physical collection – this is a common consideration for many libraries that operate in a space that has an increasingly smaller footprint. While digital resources are expected and provided, with increasing usage, hard copy resources are still an important part of library offerings.
Good statistics – The panellists all discussed the importance of keeping good statistics on their electronic usage.
The panelists also provided some useful tips:
Never underestimate the library's storage needs.
Ensure records are consistent even when cataloging a variety of objects.
Some library users still like hard copies!
It was very interesting to see the similarity in approaches to embracing the digital era by attendees who work in a diverse range of libraries.
New and Upcoming Features
Aaron, a very popular member of the Softlink IC Support team, gave a brief overview of the new features included in Liberty. This part of any user group is always a crowd favorite, so Aaron likes delivering that part of the agenda to bask in the reflected glory!
Zac, one of our clever developers, discussed some of the exciting new developments that are planned for future versions. He provided examples of the changes being made to several of the screen layouts in Liberty. The changes will facilitate optimization for screen reader technology. For a bit of behind-the-scenes developer learning, read our May 14th Accessibility blog, and try Development Manager James Martin's little challenge!
The Masterclass
As usual, library staff will always grab the opportunity for more training, and it was no different this time. Due to popular demand, the topic for the masterclass was Reporting which covered:
New reports, for example, Borrower Engagement.
Some of the existing default reports provided in Liberty.
Creating drag and drop custom reports using the Analytics module.
For anyone who would like more help or wants to discuss the type of reports they'd like to create and how to do so can always contact our great Support team.
A Bit of Fun
What would a Liberty user group meeting be without a bit of fun? Throughout the afternoon, attendees had to mark off words they heard mentioned throughout the afternoon on their bingo cards. Mystery prizes were on offer, so everyone took it very seriously. Who knew library staff could be such a competitive bunch! Congratulations to our winners, your prize will be on the way shortly.
The quick trivia quiz we sprung to give everyone a bit of light relief between presentations was a hit as well. Again, congratulations to the winners.
Thank You!
We would like to thank everyone who attended our second Virtual User Group Meeting and Masterclass and our deepest thanks to our great panelists. For those who won prizes, you should receive them shortly!
A recording of the VUGM and Masterclass recording has been emailed to all who registered. It will also be available to everyone shortly. Just login to the Softlink Customer Portal. Keep your eye out for upcoming boot camps and training offerings.