Softlink IC Blog
Subscribe to our regular updates
Employee Spotlight – Brent Vidler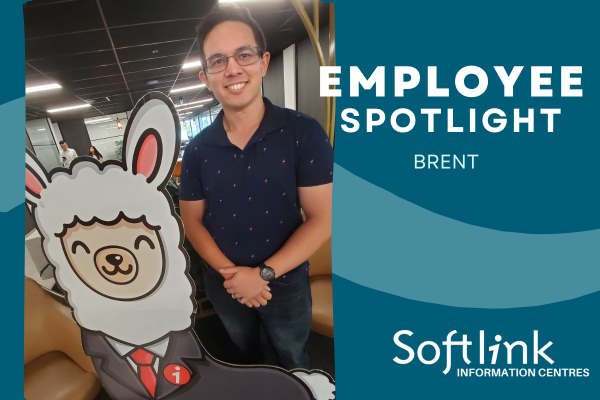 Meet Brent.  We get to know a little bit more about Brent, who's based in our Australian offices in the latest of our Softlink Information Centers Employee Spotlight series.
What are the main responsibilities of your position?
As part of the development team my role is to implement features, bugfixes and investigate issues with our products. There is a constant variety of tasks (things to fix and good ideas to implement) that always keep my days interesting and engaging.
When did you join Softlink IC and what do you like most about working here?
I joined Softlink in July 2022. This is my first software development role (I was an Aerospace engineer in a previous life) and it's a very satisfying role with a great team. The thought that my contributions and code changes are used and enjoyed by many people is very gratifying and humbling.
What is your favorite type of food? (If there's a list, even better!)
Pizza, no question. Can have too much of a good thing unfortunately…
Which 4 people, alive or dead, would you love to share your favorite food with and why?
It's convenient that pizza can be shared – or so I'm told. If I had to choose:
1. My wife, Jacinta.
2. Marcus Aurelius (Roman Emperor), reading his book Meditations is profound. Even more so when you realize he didn't intend for anyone to read it.
3. Nikola Tesla (Engineer), his work was on another level.
4. Keanu Reeves. Maybe I've been watching too much John Wick, but he seems like a great person to chat with.
If you could be anyone else for a day, who would that be and why?
You know, I've never actually thought about that. Maybe David Goggins (ex-NAVY Seal, ultra-marathon competitor, Guinness World Record)? That man is the embodiment of motivated.
What is one place in the world on your bucket list you most want to visit? Why?
I'm fortunate that I'm fairly well travelled, but I haven't seen South America. I would like to see Machu Pichu and the mountains there.