Softlink IC Blog
Subscribe to our regular updates
Employee Spotlight – Chandler Johnson, Our Newest US Support Team Member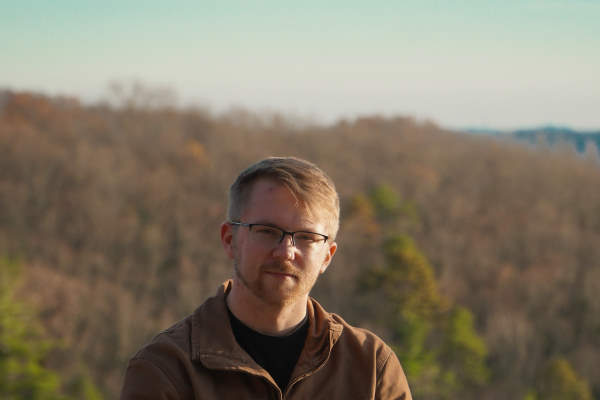 Published December 3, 2021
Meet Chandler Johnson, our newest Support team member based in Softlink IC's US office. He is fast becoming a familiar voice and face to our North American customers.
We get to know a little bit more about Chandler in the latest of our Softlink Information Centres Employee Spotlight series.
What did you do before working for Softlink IC? Did you decide on a career change?
Before working for Softlink IC, I was working at a sawmill. This job was primarily a landing spot for me to decide what I wanted to do after I separated from the Army. Manufacturing is something that really interests me, so it was a great experience.
The past several years I've been primarily involved with "rough" work, but I've always had a burning curiosity about technology, and I love working with people. I started studying Technology with a focus in Cybersecurity and subsequently joined the Softlink Support team. I've loved every second so far!
What are the main responsibilities of your position?
There are several responsibilities for support staff, but to name a few, I provide technical support to client's queries, train users how to utilize our products most effectively and perform maintenance on our systems to maintain smooth operation.
I also submit feature requests to our development team, call customers to ensure they're getting the best possible experience, and I am the primary host for bootcamp sessions in the United States.
What do you like most about working at Softlink IC?
My favorite thing about working at Softlink is seeing the joy and trust that we bring to our customers. Whether we are resolving a query, or just checking in with a phone call, it always feels like I'm talking to a close friend, and I love that! The positive environment that Softlink has created is something that really makes us stand out.
What are your favorite foods?
1. Buffalo Chicken Pizza
2. BBQ Ribs
3. Chimichangas
4. Fried Chicken
5. Corn Casserole
Which 4 people, alive or dead, would you love to share your favorite food with and why?
Honestly, I've never cared about meeting celebrities or public figures, so this one was easy. The people I'd share my favorite food with would be my closest friends and family members. We would have such a blast!
If you could be anyone else for a day, who would that be and why?
This is a tough one… If I could be anyone else for a day, I think I would choose Elon Musk. Elon has an amazing work ethic. His creativity and ability to adapt is something that really makes him stand out.
Where in the world would you like to visit and why?
If I could travel anywhere, I would love to visit Paris. Typically I'm not a fan of cities, but I do think this would be an awesome place to adventure around in.