Softlink IC Blog
Subscribe to our regular updates
Employee Spotlight – Jean Li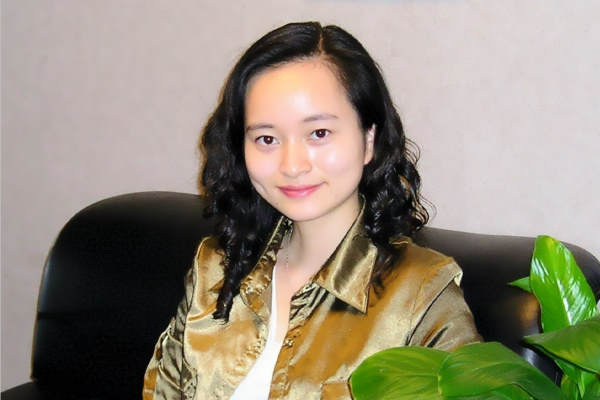 Meet Jean Li, one of Softlink IC's Finance gurus! Jean is a team member based in Softlink IC's Brisbane office. She's part of the powerhouse team that looks after our day-to-day finances.
We get to know a little bit more about Jean in the latest of our Softlink Information Centres Employee Spotlight series.
What are the main responsibilities of your position?
I am mainly responsible for day-to-day finance operations. My role covers a broad range of activities from transactional processing to financial reporting, account receivable and payable, answering billing-related questions for clients, sales admin and the like. I work closely with IC's Finance Team, Professional Sales and Support Team to ensure our clients are satisfied with our billing and other services.
When did you join Softlink IC and what do you like most about working here?
I started working with Softlink in March 2018. Softlink has a nice work culture. The employees are motivated and appreciated for their efforts. The friendly people here make the company feel like a big family. It's not a surprise to see many staff have worked 10+ or 20+ years in Softlink.
What is your favourite type of food? (If there's a list, even better!)
I like Chinese and French cuisine the most! The top 3 on my super long favourite food list are –
1. Lobster Thermidor
2. Shanghai Soup Dumpling (Xiao Long Bao)
3. Sweet 'n' Sour Pork Ribs
Which 4 people, alive or dead, would you love to share your favorite food with and why?
The top 4 people who I'd love to share my favourite food with are members of my family, both alive and dead. But if I must choose a celebrity to join us, it would be Leonardo di ser Piero da Vinci, the most intelligent and mysterious person in the world. I'd like to know more about him and understand what made him an all-around genius.
If you could be anyone else for a day, who would that be and why?
If I could be anyone, it'd be Leonardo di ser Piero da Vinci for one day, I would decode his 500-year-old secret messages.
What is one place in the world on your bucket list you most want to visit? Why?
Vienna, Austria. I believe it's the world capital for classical music. I like the culture, buildings, and music. It would be amazing if I could sit in the Vienna Golden Hall to enjoy the New Year's concert on the morning of 1st of January.