Softlink IC Blog
Subscribe to our regular updates
Employee Spotlight – Karlos Freelove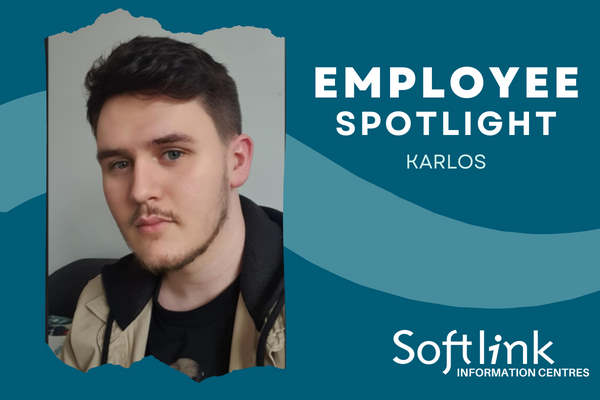 Meet Karlos, he's part of our amazing customer support team, and they're amazing! Our Support Team members are trained to understand our products inside and out. They are qualified IT experts who understand what personalized service really means. Our support team members are in our offices in Australia, the United Kingdom and United States offering 24-hour support on business days.
We get to know a little bit more about Karlos, who's based in our UK offices in the latest of our Softlink Information Centres Employee Spotlight series.
What are the main responsibilities of your position?
My main responsibilities are to ensure our Liberty & illumin customers are receiving the best form of support and care for their personal/shared systems. The customers' satisfaction with their system is my No.1 priority. So, it is my responsibility to ensure that their systems are running properly and that any issues with their systems are addressed and resolved as soon as possible.
When did you join SoftlinkIC and what do you like most about working here?
I started working with Softlink in September 2021. I love how open all the team are and how friendly everyone has been so far. I can definitely say that the work environment created by all staff is immaculate.
What is your favourite type of food? (If there's a list, even better!)
I am an avid Asian food connoisseur. I enjoy all forms of Asian food from the humble sushi roll to the deliciously spicy Kimchi or O'so Sweet Pork Ramen!
Which 4 people, alive or dead, would you love to share your favourite food with and why?
There has always been a handful of personal heroes I have always looked up to even as a younger child. The first person on my list I would share this food with would be the biggest inspiration in my life my grandma <3. Simply because no one supported me to follow my dreams quite like her.
The next would easily be Neil Armstrong I watched the recording of the moon landing more times than I can count and still get goose bumps to this day.
Growing up in my family we were all movie fans. My favorite movie of all time is without a doubt ALIEN so enjoying a meal with Director Ridley Scott would be amazing.
My final personal hero would be Keanu Reeves because how awesome would it be to be able to say, "Yeah I had Ramen with Neo, John Wick and Constantine at the same time!".
If you could be anyone else for a day, who would that be and why?
I personally am a fan of staying myself but if I did have the opportunity to poltergeist any one person, I would have to choose Thomas Marshburn, he's currently stationed on the International Space Station (ISS). Who wouldn't want to be able to experience 0G while drifting through deep space?
What is one place in the world on your bucket list you most want to visit? Why?
I think anyone reading already knows the answer to this say it with me now: 3….2….1…. That's right! Space! I have been obsessed with the idea of going to space since I was kid. Just to be able to see the earth from that perspective would be crazy. Unbelievably jealous of all the truly brilliant minds who have got to experience this.