Softlink IC Blog
Subscribe to our regular updates
Employee Spotlight – Nicholas Kress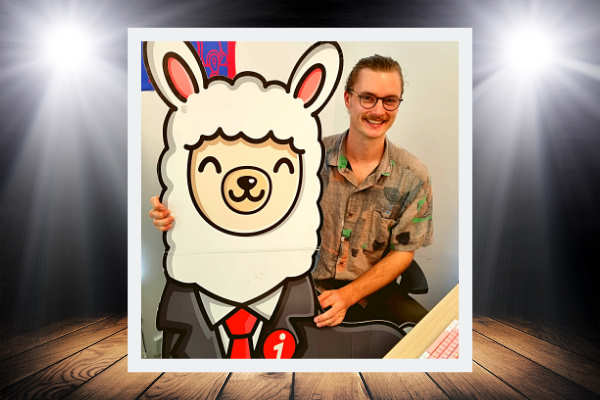 Meet Nick, another one of Softlink IC's development heroes. He's a member of our development team based in Softlink IC's Brisbane office that looks after the development of our Liberty and illumin systems.
We get to know a little bit more about Nick in the latest of our Softlink Information Centres Employee Spotlight series.
What are the main responsibilities of your position?
My main responsibilities are developing and maintaining Liberty & illumin. A typical day for me includes writing code for new features, fixing bugs and testing.
When did you join Softlink IC and what do you like most about working here?
I joined at the end of 2020, originally working part-time until I graduated. I like to have the flexibility of my starting time and the ability to work from home. I also really like the way SoftlinkIC works to build a positive team environment. We run a quiz each Thursday, which is always lots of fun and you can join in from home or the office. We also get together for a lunch once a week (usually Friday), it's a nice way to socialise with the team outside the office.
What is your favourite type of food? (If there's a list, even better!)
Favourite cuisines are Japanese, Italian, Mexican & Thai – in no particular order. Too many to have one favourite!
Which 4 people, alive or dead, would you love to share your favorite food with and why?
I wouldn't know what to say to famous people – so I'd just share it with four good friends.
If you could be anyone else for a day, who would that be and why?
J.R.R. Tolkien, so I don't have to read The Silmarillion! This was a collection of myth-based stories created by Tolkien, but edited and published posthumously by his son, Christopher in 1977. It's not his longest book, but it would be good to understand from him what it's all about!
What is one place in the world on your bucket list you most want to visit? Why?
Yosemite Valley, USA. I'm very into rock climbing and Yosemite is the best place in the world for it.