Softlink IC Blog
Subscribe to our regular updates
Employee Spotlight – Suzana Petrovic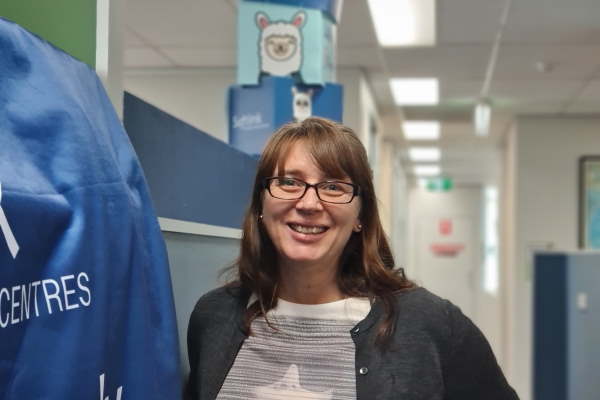 Meet Suzana, our newest "recruit". Based in Softlink IC's Australian office, she has rapidly become a valuable member of our team. We get to know a little bit more about Suzana in the latest of our Softlink Information Centres Employee Spotlight series.
What are the main responsibilities of your position?
I work as a Marketing Researcher. My main responsibilities are / will be:
Creating new product feature videos
Delivering webinars for customers
Attending webinars and roadshows (probably virtually for now)
Product quotes, sales, and support
Assistance with some EDMs and blogs
When did you join Softlink and do you like most about working here?
I'm a very recent addition to the team here, I started in August of this year after completing my Diploma in Library and Information Services. As my passion is libraries and information, I was keen to work in the sector. I knew when I started the team here was amazing, they are so clever and creative and generally awesome! I've been welcomed onboard by everyone and would have to say I like the people most! It's corny, but true, I enjoy working here because I'm challenged and inspired and encouraged by my colleagues.
What is your favorite type of food? If there is a list of them so much the better!
Oh. My. Goodness. I don't even know where to start. I'm a bit of a foodie tragic! I really enjoy cooking AND eating food. So, this is a hard question to answer. My favourite types of foods would be anything that is rich in flavour. I enjoy trying foods from just about any cuisine, from rich European casseroles and Indian curries through to spicy and zesty Vietnamese or Thai. I also love LOVE American BBQ!
Which 4 people, alive or dead, would you love to share your favourite food with and why?
Sir David Attenborough – I'd just want to sit and listen to him talk about animal and plant life on earth – that would be such a privilege!
Bettany Hughes – she's an incredibly smart English historian, author and broadcaster. She knows all kinds of amazing things about the classical world and would be great company because she's a great storyteller.
Dr Mary Schweitzer – an American palaeontologist who led the discovery of blood cells in dinosaur fossils and later discovered soft tissue remains in a T-Rex specimen! Why? Because dinosaurs! And, what unbelievably interesting work she does!
Wade – how could I not invite my partner! He'd be devastated to miss out!
If any aren't available, I'd have a standby list! 😊
If you could be anyone else for a day, who would that be and why?
A ninja. Ninjas are the best! And so sneaky! Imagine what I could do as a ninja for the day!
What is the one site on your bucket list you most want to visit?
I've been fortunate to have travelled widely, but one place I keep thinking about is Egypt. I would add anything Egypt-ey to my bucket to visit. Sailing the Nile, seeing the pyramids (of course) and other sites like Luxor and Saqqara … yes please!