Softlink IC Blog
Subscribe to our regular updates
Employee Spotlight – Zane Koria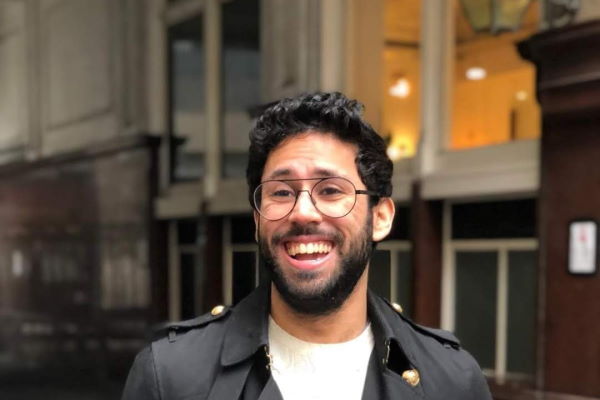 Published February 10, 2021
Meet Zane, one of our rather wonderful Technical Support Analysts. Based in Softlink IC's UK office, he is no doubt a familiar voice and face for many, but not all of you! We get to know a little bit more about Zane in the latest of our Softlink Information Centres Employee Spotlight series.
What are the main responsibilities of your position?
I'm responsible for providing support to our Liberty and illumin customers. I also provide training and lead Softlink's Northern Hemisphere bootcamps. My primary responsibility is to ensure that people are comfortable to carry out their tasks in our software, and providing assistance whenever they need us!
What do you like most about working at Softlink IC?
The people! It's always a pleasure to work alongside great people that have similar mindsets and goals. I'm glad to say everyone I've come across has been very welcoming and helpful!
What is your favorite type of food? If there is a list of them so much the better!
My favorite types of cuisine would have to be either Italian, Thai, or Japanese! I love the use of different flavors and spices in Thai curries, or the different types of sushi in Japanese food.
Which 4 people, alive or dead, would you love to share your favorite food with and why?
The 4 people I would love to share my favorite food with are:
Sade – one of my favorite singers. I'd love to learn about her experiences in her career.
Alexander McQueen – one of my favorite fashion designers. It would be great to understand how his mind worked when it came to fashion.
Voltaire – he is my favorite philosopher who it would be fun to debate with.
J.R.R. Tolkien – I would love to learn more about what inspired him to "build" the world we read about in his books.
If you could be anyone else for a day, who would that be and why?
I honestly wouldn't choose to be anyone else – but if I could it would be someone like Keanu Reeves, to see what it's like to star in a film!
When travel is again possible, where in the world would you like to visit and why?
Machu Pichu in Peru! It's something that's been on my wish list for quite some time. The ruins and the rich history that is there is something I want to experience, as well as the workout you get from the Inca Trail!