Softlink IC Blog
Subscribe to our regular updates
How to Promote Your Library to Your Target Audience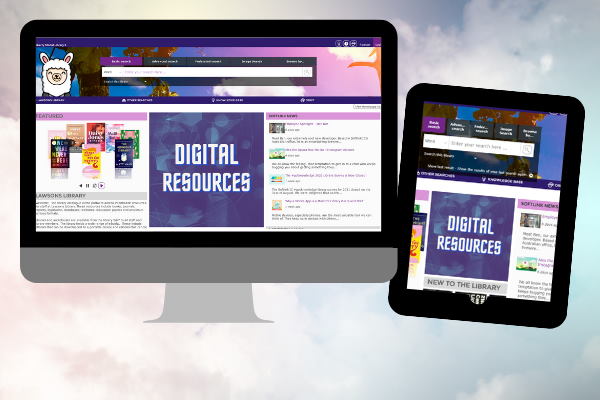 Published September 24, 2021
Think of the major brands that are recognizable by their logo, their color scheme, the product they sell, and the message they deliver. Then think about whether your library is recognizable to your users and non-users in the same way. If not, you need to consider how you "brand" your library.
In a digital era, users no longer need to visit the library's physical location. They can access the library's Homepage from anywhere, so how it looks, feels, entices, and informs users is critical.
Trumpet Your Library in This Digital World Through Your Homepage
Effective branding is important. But it is more than simply slapping on your organization's logo and ensuring your Homepage reflects corporate colors. It should define the library's mission and sell your value – how your goods, and services, are tailored to meet the needs of your organization and all its employees.
It needs to make a statement that the library is the center of the organization's dynamic 24/7 information ecosystem. A place that employees instinctively think of as the most efficient place to easily find:
Curated lists of resource titles.
Resources of all types.
Research services.
News.
RSS feeds.
Events information.
Use all the branding tools at your disposal to show the library off and let everyone know what the benefits are. Branding that is a dynamic, online reflection of your library's customer focussed purpose will do that.
Customize The Library Homepage
Does your integrated library management system (ILMS) provide easy to use customization tools like Liberty? If so, there's no need to contract an external web designer or pay your vendor to update your OPAC "skin".
Customization tools make it quick and easy to change the library's look and feel. It makes it a breeze to change the way you display your wares whenever you want. How about creating:
Carousel displays of new resources and their covers.
Information boxes to "advertise" the library's services.
Tips and tricks segments on how to use the Homepage features, how to search or explain the self-help options.
Slide shows of events, exhibitions, or industry news.
Softlink IC's upcoming Live OPAC Makeover webinar will give you some quick tips and tricks on how to easily design and brand your Homepage taking it from drab to fab!
It's Not Just the Homepage
While your Homepage is the digital doorway to the library, your branding should be reinforced every time:
You introduce the library to a new employee.
You send newsletters to everyone in the organization.
Notifications are sent to users such as on hold items, reminders about items on loan, or completed research.
Again, for libraries using an integrated library management system like Liberty, customizing your Homepage, email, and newsletter templates to reflect your brand is simple.
Branding is about ensuring the library reflects the needs and interests of your current and potential users. It consciously and subconsciously reinforces the vital role of the library as the go-to place for the information and services in your organization.
If your ILMS does not provide easy to use customization tools to brand and reinforce the library's message, why not speak to one of our Sales or Support team members. You can contact us here or go to our website and use the Live Chat facility on our Liberty page.