Softlink IC Blog
Subscribe to our quarterly update
Implementation: Top tips from Softlink's top specialists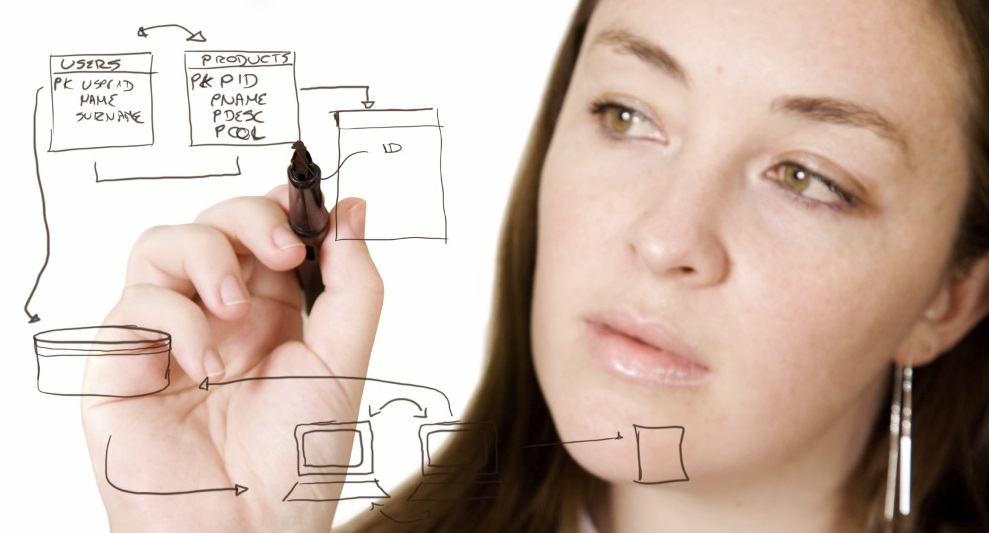 Softlink specialists have been transitioning libraries to new systems for years and have developed a reliable, step-by-step process that takes the stress out of new software implementations. The process ensures smooth transition of data, so libraries can have their new systems up and running fast and be reaping the benefits sooner. We spoke to two of Softlink's top implementation specialists, Maida Rubin and Sarah Thompson, to find out more about what makes for a successful implementation.
| | |
| --- | --- |
| | Maida Rubin is the global Customer Community Manager for Softlink's Information Centres division. This is a new role for Maida after almost ten years as Professional Services Manager for Softlink Americas. Prior to joining Softlink, Maida performed implementations for another software company, so she brings the benefit of broad perspective and experience to her current role. |
| | Sarah Thompson has worked as a Technical Analyst with Softlink for over ten years, and these days mainly deals with Liberty and illuminimplementations, including installation and training, in Australia and the Asia-Pacific region. |
Here are some of their top tips for ensuring an even smoother, stress-free implementation:
Top Tip 1: Define your objectives and communicate within your organisation
According to Maida, good, clear internal communication is one of the main factors in preparing for a successful implementation. "Try to get all the critical staff on board and be clear about what you want to achieve," she advised.
Top Tip 2: Determine a timeline to fit your needs
With Softlink, there is no pressure on customers to conform to a one-size-fits-all schedule. As Sarah explained, the timing of each phase depends on customers' unique organisational needs. "We have implemented a great variety of libraries, all with different requirements for timeframes and implementations," she told us. "Some don't have data conversions, some don't need a trial conversion, and some need a long trial period. We can adjust the milestones to meet the customer's needs and fit in with their timeframes and milestones." Once you've decided on a timeline, Maida and Sarah recommend you keep track of your milestones and complete the steps in order.
Top Tip 3: Check your data
Both Sarah and Maida agree ensuring the data is correct and migrating in the way you expect is critical to a successful implementation. Softlink can give you some good strategies to help with checking your data. "If you're unsure, just ask us," Sarah said. "We are happy to help all the way through the implementation."
A trial phase also gives you the opportunity to ensure that everything is working as it should be before going live. For both Maida and Sarah, this stands out as one of the most important elements of a successful conversion. It's also one of the aspects in which communication between Softlink and you, the customer, is especially important. "Softlink has converted many systems so we are very confident in the process," Sarah explained, "but you know your data so we rely on customers giving us feedback on this during the trial."
Top Tip 4: Take your time learning the new system
Sarah recommends taking a learning-by-doing approach, which is made easy with the trial phase of Softlink's implementation process. The duration of the trial phase can be adjusted to suit your needs, and Sarah said you and your staff should take advantage of this phase to get comfortable with the system. "Have a good play until you feel confident," Sarah advised.
Top Tip 5: Take advantage of your partnership with Softlink
Both Maida and Sarah highlight the importance of working in partnership with Softlink's experts to plan and implement your new system.
As Maida explained, the emphasis on two-way communication throughout the process is what really sets Softlink apart from competitors. "I think the extra value we bring to an implementation is the same value you get when you hire a good consultant," she said.
To illustrate this, Maida took us through her approach to the planning phase. First, she tries to provide a template for the customer's system based on what she understands about their needs and how they intend to use their new system. This helps give customers a starting point for articulating what they want with more precision. "After setting up a template for the customer, we then do a live 1-2 hour web meeting with their system in front of them so we can discuss changes," Maida explained.
"We don't push out cookie-cutter implementations and then turn our clients loose. We really try to understand what they are trying to accomplish and treat that as a challenge for knowing what to recommend in the software."
This level of individual attention continues to feature throughout the process, especially on 'go live' day, when many customers feel nervous despite all the planning and testing.
"There are always questions when a system goes live and Softlink is there to help, which takes any stress off what can be a big change," Sarah said.
"It's great to see customers using their new system on Day 1 and being excited by how easy some functions now are, or how professional their library catalogue looks to their users."
For an overview of Softlink's implementation process, watch this short video.
If you'd like to discuss your organisation's library, knowledge, and request management needs with a Softlink consultant, please click here.